In 2021, we launched a new £12.5m pilot programme funded by Treasury's Shared Outcomes Fund to research and tackle biodiversity loss and climate change. The pilot programme aims to test approaches for creating and restoring species rich habitats, such as peatlands, forests, hedgerows and grasslands to help realise the potential of nature-based solutions to tackle climate change.
Now, a year on from launch, we're delighted to present a unique opportunity to be part of this impactful programme. We're opening a competitive one-off grant offering a small number of projects a share of £5m funding to pilot these approaches.
The Pilot Programme
The pilot programme focuses on Nature-based Solutions for Climate Change at the Landscape Scale, and will support research and monitoring, measuring carbon storage and sequestration in different habitats across the country. Established partnerships are eligible to receive funding to create or restore species rich habitats which are potentially important for carbon storage or sequestration.
The habitats prioritised for this research programme include those found within a mixed land-use system typical of the English countryside. This includes grassland, scrub, hedgerows and woodland though other habitats may still be eligible for funding.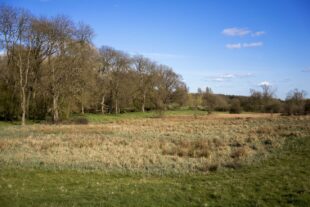 The research undertaken by Natural England and partners within these habitats will assess both above and below ground carbon, which will enable us to create a full picture of how and where carbon is stored, for example by exploring how mycorrhizal fungi plays a pivotal role in locking carbon underground.
This research will fill gaps in our knowledge and evidence base, allowing us to identify strategies for tackling climate change and encouraging biodiversity. As such we are looking for projects where habitat creation and restoration is happening within wider landscape restoration.
This pilot will also develop tools for the implementation of nature-based solutions at a landscape scale by testing blended funding models, which combines public and private monies. The pilot is co-sponsored by BEIS and Defra and is led by Natural England in partnership with the Environment Agency, RBG Kew and the Forestry Commission. These public bodies will work closely with stakeholders to ensure the work is not only technically rigorous but also firmly rooted in the practicalities of farming and land management.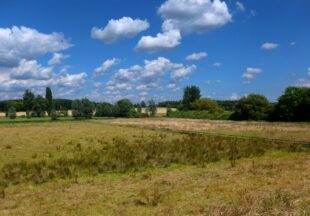 Making a Difference
As we uncover which habitats and fungi sequester carbon most effectively, quantifying the benefits of biodiversity, we can develop nature-based solutions to support net zero targets by 2050.With the data harvested through this programme we aim to help transform how we use land across the country for the benefit of people and our planet. It will inform future environmental land management schemes, helping to influence decisions about restoring natural habitats and preserving our woodlands.
The pilot will also demonstrate effective governance mechanisms for blending public and private finance, by developing blended finance as a model for future opportunities for green investment in our natural world.
How to get involved
This research grant programme is an exciting opportunity to receive funding for creating carbon rich habitats and be involved in pioneering research to confront nature's biggest challenges. Applications are open from 7th July 2022 and close on 29th August 2022 with the funding running until the end of March 2024. We are looking for:
Established partnerships, with evidence of successful project delivery
Landscape-scale project areas, covering over 500 hectares (largely contiguous) across England, within which areas of semi-natural habitat are being created or restored
Projects with a long-term vision, who are positioned to undertake work now and who have necessary permissions and control
Partnerships who are willing to work with us in exploring governance models and legal structures that support blended funding, including private investment and emerging carbon markets
Project areas that will provide our research teams with access to historic and new habitat interventions so that we can measure carbon and greenhouse gas benefits/disbenefits
Apply here by clicking 'view current opportunities' and look for Nature Based Solutions on a Landscape Scale (Shared Outcomes Fund) – project code 34729.
Co-authors - Melissa Swartz (EA), Ed Ikin (Kew) and Mark Broadmeadow (FC).