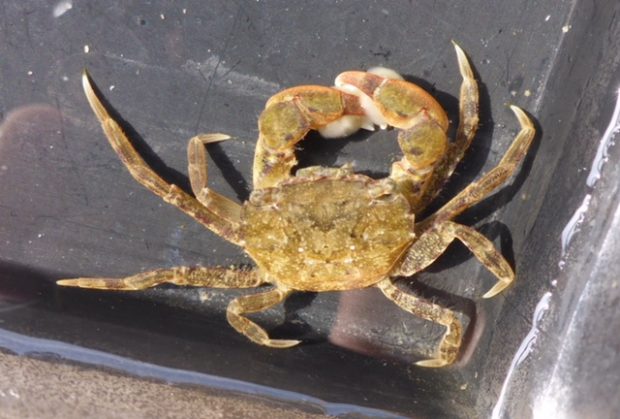 A new biosecurity plan funded by Natural England, means that the waters of the Plymouth Sound and Tamar Estuaries Marine Protected Area are to be better protected – the first of its kind for a working port in the country.
The port of Plymouth is the first to have a plan to tackle the potentially devastating impact of invasive non-native species on industry, recreation and the marine environment itself.
The Tamar Estuaries Consultative Forum (TECF), which is made up of the organisations that manage the waterway, brought together marine industry representatives and marine biologists to plan how to avoid the potentially-devastating impacts of invasive non-native species.
The plan takes an estuary-wide approach to the problem, focusing on awareness of what to look out for, how to respond to new sightings of non-native species and how to reduce or prevent their spread.
Invasive non-native species may have wonderful names: pom-pom weed, Chinese mitten crab, Darwin's barnacle, the carpet sea-squirt but transported outside their natural range, they can damage the environment or the economy.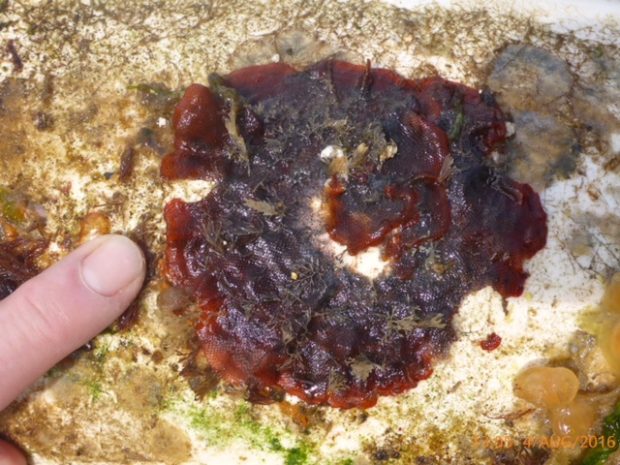 In the marine environment, invasive non-native species usually arrive via shipping, either attached to hulls in ballast water, or with aquaculture imports.  The Port of Plymouth is an extremely busy area for shipping and recreational boating. In 2016 nearly 65,000 vessel movements were recorded, of which at least half were defence-related. As a result, the Tamar Estuaries area is subject to high levels of local, national, European and international marine traffic, making it highly vulnerable to invasion by non-native species or exporting them to other areas.
Because of the connectivity of the marine environment and the lifecycle of marine species, non-native species are extremely hard to control once they become established. The plan aims to avoid them arriving in Plymouth and to avoid spreading species that are already here to other ports or estuaries.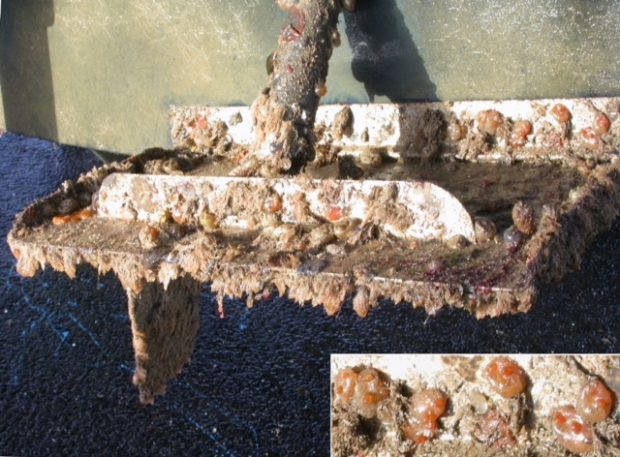 Carl Necker, the Queen's Harbour Master for the Dockyard Port of Plymouth and chair of the TECF said:
Plymouth is a strategic port both military and commercially.  It is also used extensively by a diverse range of recreational water users.  It is everyone's concern to be aware of the threats these species pose. Marinas, sailing clubs, anglers, divers and sailors can all help keep our waters special by reporting any unusual species and putting simple measures in place to prevent the spread of these unwelcome wildlife visitors.
Angela Gall, Natural England's regional marine lead advisor said
Plymouth Sound and the Tamar Estuaries are a Marine Protected Area and are internationally recognised for the importance of their marine species and habitats. We funded this important work to raise awareness of non-native species and how to avoid their potential impacts. We hope it will be seen as best practice by other estuaries around the country.
Read the biosecurity plan, driven and monitored by the Tamar Estuaries Consultative Forum.