Project Manager at Natural England, Charlotte Rose, tells us about Natural England's new mailbox for protected sites casework.
Today we have launched a new Single Point of Contact for protected sites casework. From this date, customers requesting our consent, assent or advice for Sites of Special Scientific Interest (SSSIs) should use the new ProtectedSites@naturalengland.org.uk mailbox.
SSSIs are some of our most important national areas for wildlife, plants, geological or physiographical features, and there are certain things you cannot do on SSSI land without consulting Natural England and getting consent first.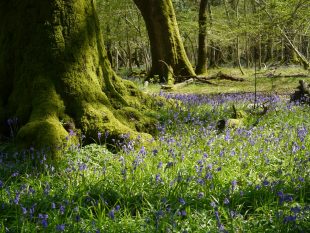 Today's move is part of ongoing reforms to the way we handle reactive work. This new service will make it easier for customers to contact the right person for a response and help us monitor and improve delivery, to help ensure high customer service standards
Natural England already successfully operates similar approaches for land-use planning (consultations@naturalengland.org.uk), wildlife licensing (wildlife@naturalengland.org.uk) and agri-environment scheme work (via the Rural Payments Agency).
We encourage customers to continue to seek advice from local staff where required, but from today customers should ensure their request for consent/assent/formal advice is directed to the new mailbox.
The changes do not apply to marine or land-use planning work. If you have already contacted Natural England using the previous process, there is no need to submit to the new mailbox, as your query will be assessed by the team you have contacted. You should ensure you use the new mailbox for future queries though.
Further information on the processes to follow can be found on GOV.uk: