Brian McDonald, project manager for Natural England's Facilitation Fund, tells us about the £800K that has just been announced to help landowners in flood-stricken areas manage their land.
2017: The Facilitation Fund flood round
Spring has sprung and green shoots are turning to early blossom. It is the perfect time to welcome a further 12 Countryside Stewardship Facilitation Fund groups.
But looking back, in winter 2015, Storm Desmond broke all UK weather records, with over 341mm of rain falling in 24 hours in one area of Cumbria. Large areas of Yorkshire, Lancashire and Northumberland were affected with similar levels of disruption. The following weeks brought further despair across northern England, as Storm Eva delivered more deluges, followed swiftly by Frank and Gertrude at the end of January 2016.
In response to this, we ran an additional round of our Facilitation Fund, focussed on bringing farmers and land managers together to provide catchment-scale solutions in flood-hit communities.
On 3 April we announced funding for 12 successful groups , formed to address the huge challenge of what has become the ever present danger of extreme weather. The impact of climate change and increased likelihood of significant storms and flood events are real, and we need to provide responses which adapt to these.
Thankfully communities are now starting to recover. It brings me great satisfaction to see the Facilitation Fund helping to bring hope to the Dales and Fells and building resilience against future events.
Natural Flood Management
The 12 new groups will use solutions based in nature to address flood management - practices include restoring ancient and native woodland, creating wet woodland, managing grasslands, restoring river habitat to reduce the amount and rate of surface water run-off and floodwaters on floodplains, and reducing soil erosion.
The beginnings of the Facilitation Fund
The Facilitation Fund forms a small and interesting part of the new Countryside Stewardship Scheme; with 19 groups originally set up in 2015 , and a further 30 groups consisting of more than 600 land managers in the second round in 2016 . Now in its third year, the fund is aiding landscape-scale integrated delivery, building on the success of the nature improvement area programme . Essential to its success, is the role of the group coordinator - providing training and advice to help the groups to lead their transformation of the countryside and their own ways of working.
Another of its hallmarks of success is its range of partnership approaches; from small farmer groups to large partnerships supported by National Parks, AONBs, Rivers Trusts and other NGOs. It makes it more flexible in its approach - but underwritten by a shared vision and strong principles informed by evidence and agreed need.
Three years on
The Facilitation Fund is providing real opportunities to improve the natural environment priorities for local areas and securing sustainable livelihoods for land managers – through tweaking existing agreements and informing and endorsing new ones. Additionally, there is a 'multiplier effect,' with partnerships taking activities beyond the use of funding – attracting volunteers and additional funding – which all add moss (preferably sphagnum) to this innovative rolling stone.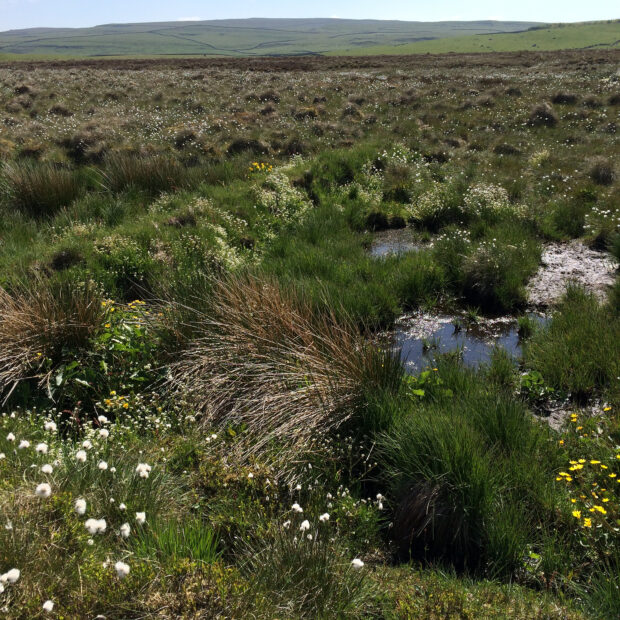 The Facilitation Fund now supports 1218 land managers covering more than 273,000 hectares of land. Natural England is proud to be providing expert advice to aid the transformation of these areas and develop capacity and commitment of land managers to deliver long term actions which benefit people and wildlife.