Lead Adviser Alison Muldal, and award winning farmer Lydia Otter, tell us about the benefits of opening up farms to children so they can learn about farming and the environment.
Alison: Agri-environment schemes (such as Countryside Stewardship) have been a feature of countryside management in England for 30 years. Central to the schemes is sharing the environmental benefits with the public. 'Educational Access' (opening up farms to the public) was developed as a scheme option and has been widely adopted by farmers over the past 25 years.
What happens on a visit?
Farmers actively plan educational visits to their farms, typically covering topics such as food production, crop management and animal husbandry, as well as environmental conservation. These educational visits can include anything from showing how a wildflower meadow provides pollen and nectar for pollinating insects, to how a new plantation of trees prevents soil erosion, to how a plot of wild bird seed feeds our farmland birds over the winter. These educational farm visits capture the minds of children, helping to re-engage them with farming and the countryside in an age where people are increasingly removed from the food they eat and the environment they live in, where children can hear about farming, wildlife and food production straight from the farmer themselves.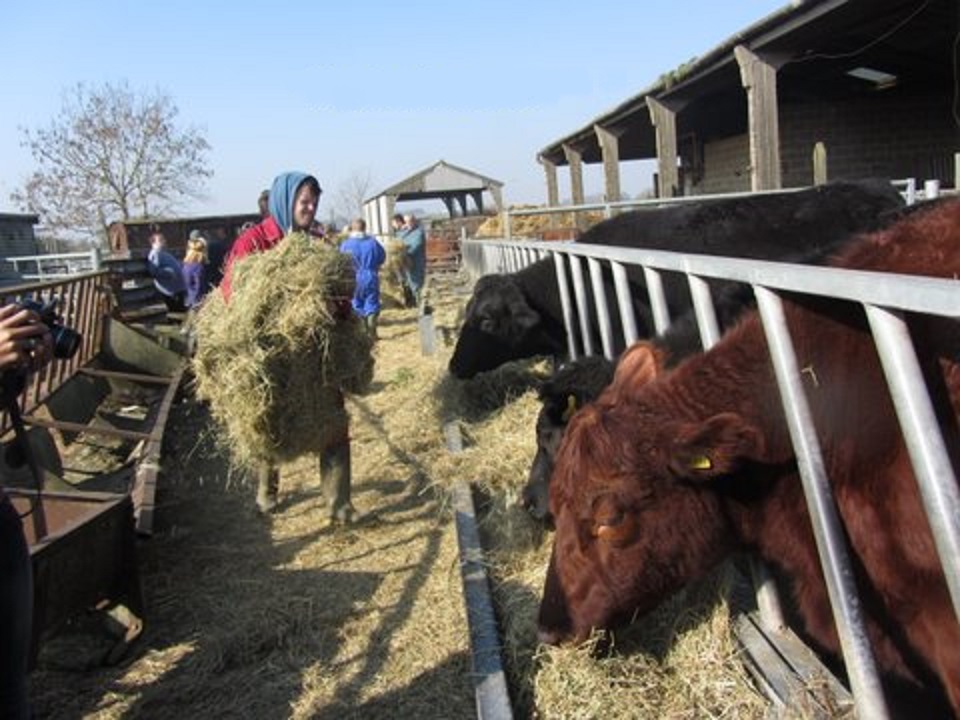 Who is taking part?
Alison: Educational Access is not just a nice idea, it's also backed by science. Over 1,000 farmers have opened up their farms, inviting around 100,000 visits over the past 10 years. Opening up farms to visits will only suit a few – including those with the time and temperament. A colleague once told me that after speaking to a school assembly, he reflected that he would rather have presented to a group of challenging farmers – kids can be a tough audience!
However it's not just the 1,000 farmers who believe it is worthwhile. The visits wouldn't happen without the teachers seeking out venues, schools finding the budget for the visits and volunteers chaperoning.
The past 5 or so years have seen a shift in visitors. School children still provide the mainstay of the visits, but there are significantly more 'care farming' visits. These visits are aimed at vulnerable individuals or groups where engagement with the natural environment offers significant health and social benefits.
Pennyhooks Farm case study
Pennyhooks Farm is a 40 hectare organic family farm near Shrivenham, Wiltshire, owned by an Oxfordshire special needs teacher, Lydia Otter & her brother Andrew Otter. In 2013, Pennyhooks Farm was recognised nationally for the exceptional quality of educational visits and the facilities it offers for young people with special needs, by receiving a Bayer-FACE award in the Care Farming category. In 2001, Lydia and Richard Hurford, a former probation service officer and now the farm manager, set up the Pennyhooks Project for children and young adults with Autism Spectrum Condition.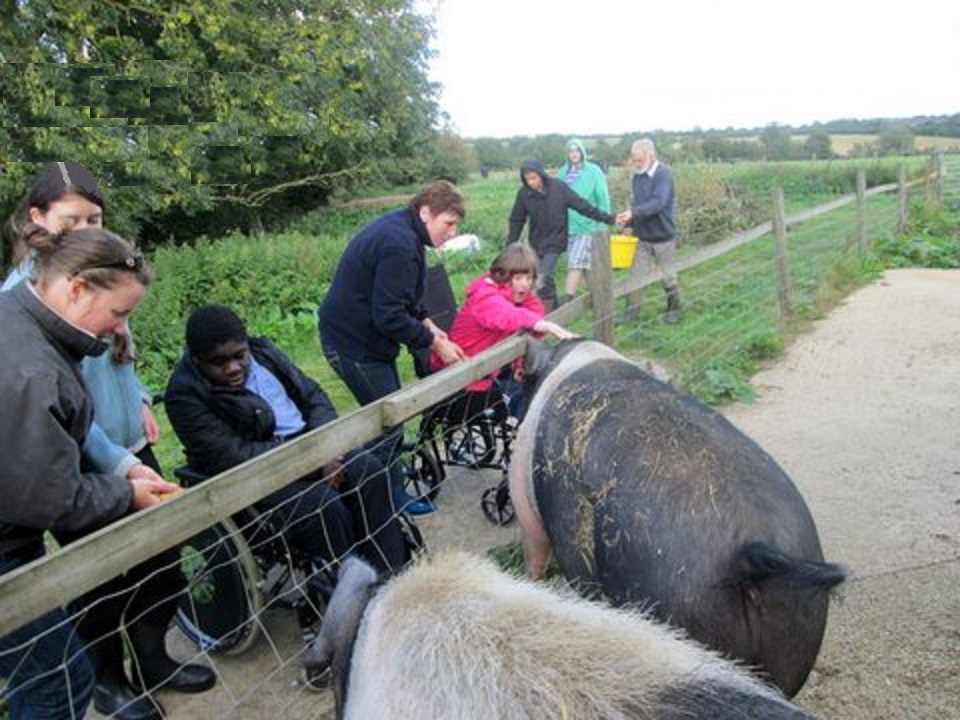 Lydia: On the farm we have otters, water voles in the beautiful meandering Pennyhooks Brook and orchids in our meadows. The funding we receive from our Higher Level Stewardship agreement with Natural England helps us to open up our farm to students with complex autism with little or no speech, difficulties in movement, social understanding and communication, and with high sensory sensitivity to noise, light and touch. Many students have little awareness of danger and have their own support worker to enable them to learn. The children are remarkable in their willingness to take opportunities to help at the farm. Our farm also benefits from the care of the children, and also helpful staff, students and volunteer groups.
We have built three new purpose-designed buildings for the care farm visits, providing indoor facilities including disabled toilets, a kitchen, a workshop area, and a small farm shop selling products made by the students. We have also built a new classroom funded through Higher Level Stewardship, which means we can host even more educational visits per year to the farm from special needs and other local school groups.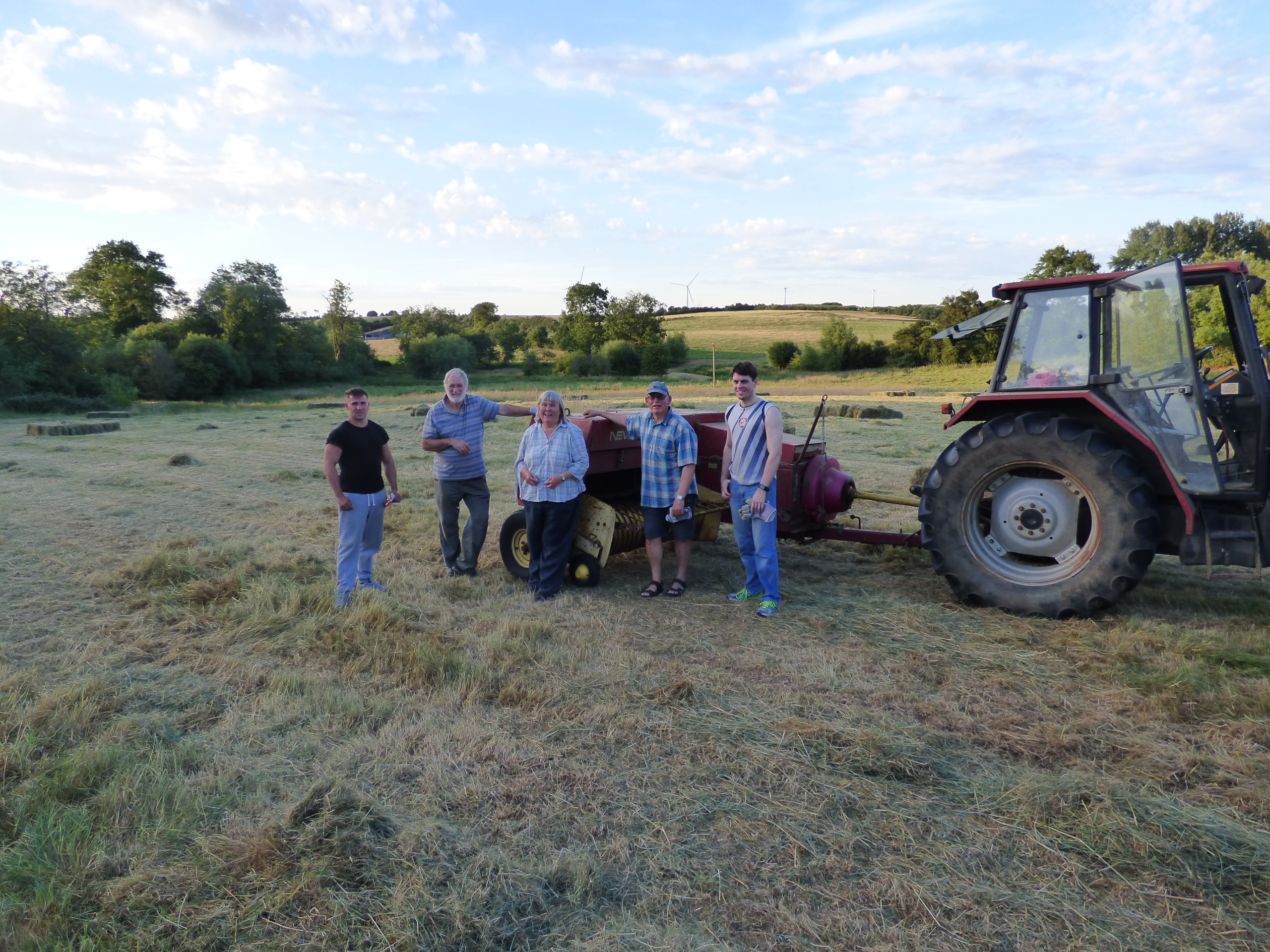 A typical day for the students involves farm-based activities including:
animal care and countryside skills;
training in rural craft skills;
collecting eggs, feeding and cleaning the free-ranging organic hens;
feeding and caring for the Oxfordshire Sandy & Black pigs; and,
grooming the donkeys and feeding the Aberdeen Angus cattle.
We are passionate about the benefits of care farming. We can see the gradual improvements in the abilities of our autistic students, and this makes us feel very privileged to be part of their development.
You can find a list of farms offering educational visits under agri-environment schemes here.