This week we kicked off our agricultural show rounds at the National Beef Association's Beef Expo giving farmers and landowners free, confidential and expert advice to improve their farm business and the environment.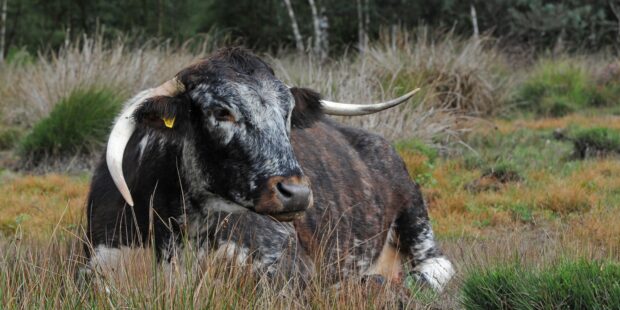 Did you know the Catchment Sensitive partnership run between the Department for Environment, Food and Rural Affairs, the Environment Agency and Natural England, are working together with farmers in priority areas across England to improve water, air and soil quality?
Here at the Catchment Sensitive Farming partnership, we believe that everyone has a role to play in improving the health of our soils, air and water quality, especially farmers and land managers who can help to boost biodiversity, protect wildlife and deliver local environmental benefits.
We're on the ground locally, building long-term relationships with farmers and the agricultural industry, visiting farms and agricultural events across the country.  We can help with bespoke, technical advice and grant support to enable farmers to take voluntary action to create a healthy farmed environment.
As part of the Government's Clean Air Strategy, we're working with the agricultural industry to improve the quality of the air we breathe and have built strong, trusted relationships with farmers which has led to a reduction of pesticides in our rivers. We are working at a landscape scale to deliver multiple benefits for water, air quality, soils and wildlife, and contribute to the development of natural capital by improving rivers, lakes, estuaries, land management, bathing waters, drinking waters, shellfish waters, fisheries and provide a safe environment for people to enjoy.
Our current target areas in England are shown on our Multi-Agency Geographic Information for the Countryside (MAGIC) maps. MAGIC provides geographic information about the natural environment from across government, covering rural, urban, coastal and marine environments across Great Britain. To identify whether your farm is in one of our priority areas, simply, select the Countryside Stewardship Water Quality High Priority Areas layer.
Come on down to the agricultural events we're attending this summer to have a friendly and informal chat with us, your local Catchment Sensitive Farming Officers, who will be able to help you with free confidential advice for your farm. If you can't make it to these agricultural shows get in touch with your Catchment Sensitive Farming Officer.
Over the next few weeks we will be at Cereals, North Yorkshire County Show, Arable and Groundswell and in the next coming months you can find us at The Royal Norfolk Show, Driffield Show, Ryedale Show, Egton Show, UK Dairy Day, Croptec and LAMMA.
Follow Natural England on Twitter, and sign up for email alerts here.