Natural England's Alice Lord explains how you can find out what natural capital you've got in your area and what it is doing for people and nature.
Our natural capital assets (for example, woodlands, beaches and grasslands) provide ecosystem services (for example trees absorb pollutants) and from these we realise benefits (we get cleaner air).
Our series of Natural Capital Atlases show the state of natural capital for forty-four county or city regions across England. The atlases map out key properties of the environment to show how much, how good and where your natural habitats are. Nature provides people with a wide variety of benefits, for example, clean water, clean air, protection from hazards and beautiful views. Using a natural capital lens can help us understand and explain these benefits.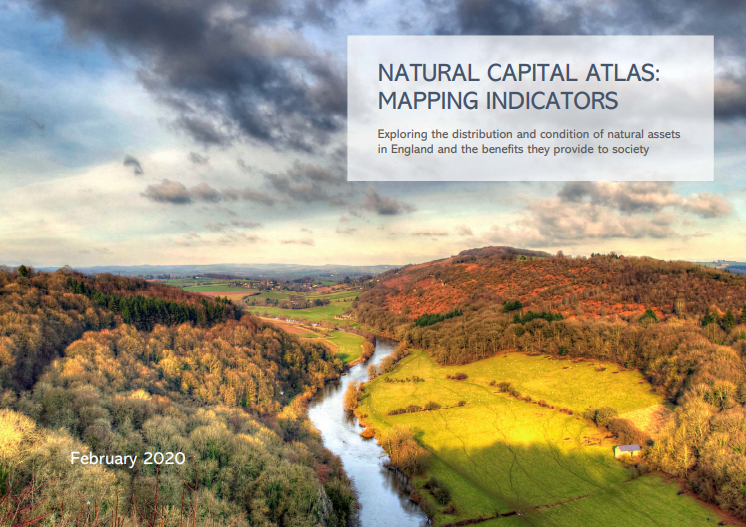 This is particularly important as we recover from Covid-19, where we have seen just how important it is to enjoy the great outdoors near our homes, to hear birds singing and breathe clean air. This is evidence is highlighted in our new People and Nature Survey.
What can these atlases be used for?
Strategic planning – Having a strategic view about the natural environment and the benefits it provides can help make better decisions. The atlases provide this picture in an easy and "off the shelf" evidence base that users can add to.
Engagement – Maps get people talking about important nature is and ideas to improve it.
Targeting – The atlas maps show the current state of your natural capital. They can help decision makers such as local authorities and developers target action and environmental gain. For example, it shows you where the best environmental areas already are, which could be made bigger and better.
As well as the atlases for each location, the map layers will be available from data.gov.uk in future. The GIS user guide will help you to use the data layers. ArcMap users can download a map package to make this even easier.
To find out more about these atlases join our webinar on Thursday the 9th of July – hosted by the Ecosystem Knowledge Network at 1pm.
The move builds on Defra's recently launched 'Enabling a Natural Capital Approach' project, an ambitious new online resource which aims to help ensure better environmental decision-making by valuing our 'natural capital'.