Dave Slater, Natural England's Director for Wildlife Licensing & Enforcement Cases provides more detail on licensing for the control of birds in our countryside.
This week there has been much discussion on social media about licensing for the control of birds in our countryside. It's a controversial topic for many people, and I would like to set out some context to help inform the debate.
Wild birds in England have protection in law under the Wildlife and Countryside Act 1981.  It offers all species general protection, but provides exemptions for licences for a range of purposes, such as protecting public health, preserving air safety and preventing damage to livestock. Government has given responsibility for issuing these licences to Natural England.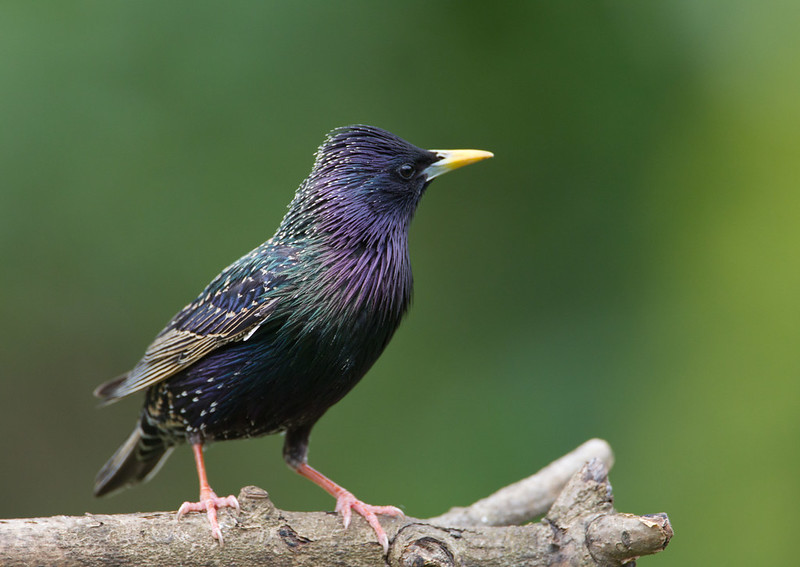 Any application for a licence received by Natural England is assessed according to the requirements of the law and five policy tests. These tests are applied consistently in a wide range of circumstances such as safely relocating nests, re-introducing species and in some cases lethal control. Anyone given a licence must have provided clear evidence that their circumstances meet these tests, namely:
actual damage or a problem is occurring;
the species is actually causing the damage or problem;
other reasonable and practical non-lethal alternatives have been considered and tried (such as scaring, trapping or proofing);
the action is proportionate; and,
the conservation status of the species will not be negatively affected.
So, behind every licence application there is a diligent and professional wildlife adviser assessing the evidence.  Inevitably, many people who care passionately about birds question why they must be controlled. Conversely, many applicants feel we are too strict. We reject many thousands of applications each year and attach strict conditions to successful applications to ensure they are necessary, proportionate and humane.
A good illustration of this comes from a recent example which has received criticism online, namely  licences issued for the control of 50 starlings at a time to protect dairy herds in part of Somerset.
Our native breeding population of starlings is falling, most likely as a result of declines in invertebrates in our countryside. Our work in determining these licences has ensured only a very limited number are controlled, and that it only takes place where it is necessary. We have also worked hard with the farmers concerned to make sure lethal control is limited while non-lethal methods are also used.
The decline of the UK starling breeding populations is a serious concern for anyone interested in nature in England and Natural England works hard with its partners across the country on its National Nature Reserves (NNRs), through agri-environment schemes and Sites of Special Scientific Interest (SSSIs) to restore habitat and change land management practices for the benefit of birds and other species.
In the winter, most of the starlings we see are visitors from Russia and continental Europe. A proportion of the overwintering continental starlings, together with relatively few local British starlings, use the reed beds at the RSPB Ham Wall and the Natural England Shapwick Heath NNRs as a winter roost, where about a million were present in January 2020. The starling licences which were the subject of criticism were all issued close to this roost in Somerset, and therefore can be assumed to be almost entirely wintering birds.
The impact of starlings on dairy herds can be quite serious and a number of cows have died from a form of Salmonella which has been linked to droppings from starlings. Unfortunately, it is not possible to exclude starlings from dairy sheds without compromising the welfare of cattle and the safety of staff.
Natural England has licensed the shooting of a maximum of 50 starlings per farm per winter over the last 15 years. A total of about 10 farms have applied, although not all apply each winter – farmers have to provide evidence that there is still a problem each winter.  The numbers actually shot are not significant as a proportion of deaths within the natural annual mortality of one million starlings across the UK.
This blog follows others previously posted here which have endeavoured to give context to or correct inaccurate claims about licensing decisions. Two examples can be found here which may help in further explaining licensing issues.
https://naturalengland.blog.gov.uk/2019/02/22/latest-update-wild-bird-licensing/
https://naturalengland.blog.gov.uk/2019/04/08/latest-update-wild-bird-licensing-2/
Licensing is an area of Natural England's responsibilities that comes in for criticism but I must stress the importance of understanding the context of situations that are highlighted online. Decisions are not made in a complacent or detached way. In applying the law and setting consistent standards we are dedicated to finding the right outcome in each case so that the interests of wildlife and licence applicants who have legitimate issues to resolve are managed effectively.