James Diamond, Natural England Director of Operations, gives a further update on wild bird licensing, covering red kites, buzzards and cormorants.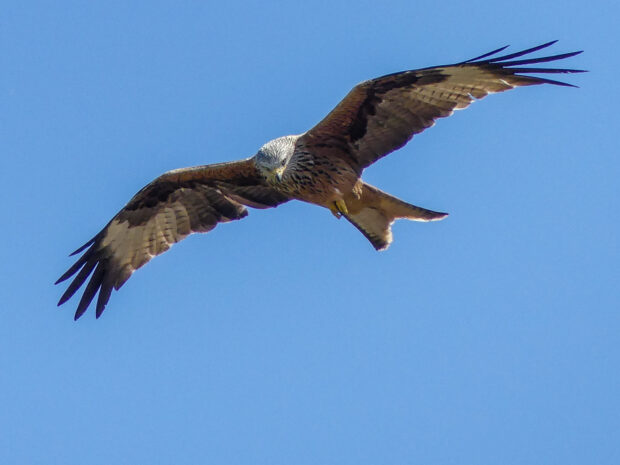 When I published my last post on wild bird licensing back in February, I promised further updates on our work.  My last post focused on questions that had been asked in the media and social media about specific examples of nest removal and destruction.  I plan to use this blog post to explain a bit more detail behind some licensing decisions which involve lethal control (killing), by for example shooting adult birds.
Once again I will start with a reminder of how we approach these licence applications.  All wild birds in England are fully protected in law by the Wildlife and Countryside Act 1981 (as amended).  Whilst the Act offers all species general protection, it also provides exemptions for licences to be issued by Natural England on behalf of the government for a range of purposes.
In determining any licence application, our expert staff take full account of the requirements of the legislation.  We bring the same rigour and expertise to assessing an application to kill as we do to an application to for example release white-tailed eagles.  A successful applicant must clearly demonstrate – with supporting evidence – that these five tests can be met:
actual damage or a problem is occurring
the species is actually causing the damage or problem
other reasonable and practical non-lethal alternatives have been considered and tried (such as scaring, trapping or proofing)
the action is proportionate
the conservation status of the species will not be negatively affected
I will now turn to some of the questions that have been raised since my last blog.
Why have Natural England licensed the killing of the rare red kite?
Natural England and its predecessor bodies were at the forefront of bringing the red kite back to England.  We are hugely proud of that. A current colleague of mine, who personally collected the first reintroduced birds from Spain in the early 1990's, always looks fondly out of the train window as we pass red kites on a journey to London from the south west. As the population has grown, some kites have taken to feeding and nesting on and around busy airports and airfields.  When they do that, these large birds create a risk of air strike as planes land and depart.  Striking a large bird can seriously damage a plane and even cause a catastrophic crash.
Airports and airfields routinely deploy lots of other measures to reduce the risk of bird strike, including scaring and managing the airport environment to reduce the risk of birds feeding or flocking. However those measures alone are not always enough.
Since 2015 we have issued 12 licences to kill red kites on or near airports and airfields.  Each of these licences has permitted between one and four kites to be killed, with the exception of a single licence for up to ten birds.  One licence has been issued to destroy a red kite nest.  All of these licences have been issued for the purpose of protecting air safety.  No other licences to kill red kites have been issued.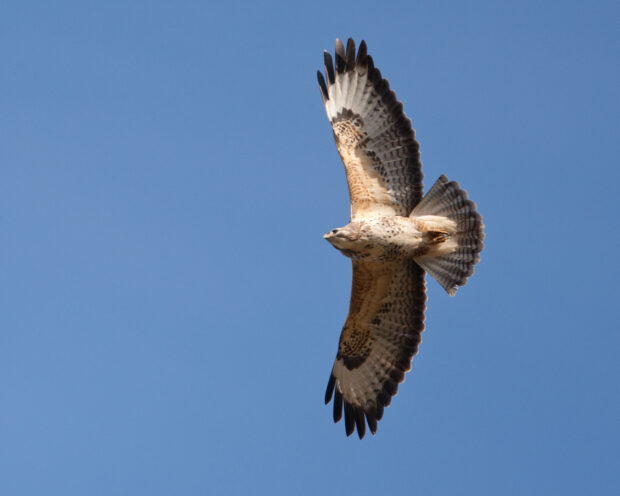 Why do you issue licences to kill buzzards to protect non-native pheasants?
We issue licences every year to kill buzzards. Almost all of these are issued to protect air safety, in exactly the same circumstances as described for red kites above.  We have issued just under 70 such licences since 2014.  If you have used an English airport it is very likely that action will have been taken to kill birds under a licence from Natural England to look after your safety and that of your fellow fliers.
Following a successful Judicial Review challenge to our approach, we have issued nine licences to kill buzzards to prevent predation of young pheasants (which are classed as livestock)- four in 2016 and 2017 and a single licence in 2018.  All of these applications were very carefully assessed by our expert staff against the five tests described above.  We published more on these licences in 2016. The nine licences together permitted a maximum of 60 buzzards to be killed.  The most recent population estimate from the British Trust for Ornithology is 67,000 pairs.
Can you explain why so many cormorants are licensed to be killed?
Since 2014 we have issued over 1,500 licences to kill cormorants to protect fisheries in England.  Many of these are licences to cover the same sites in subsequent years and are issued to allow shooting to reinforce other scaring measures.  These are not licences to permit a cull down to a certain population level.  The largest number permitted to be killed was 58, but most licences are for under ten birds.   Our staff carefully consider the evidence presented for each application against the five tests.  We also need to fully consider any potential scaring impact on other birds, as some of these sites are also nationally or internationally important for their wintering waterfowl.   All of these factors are fully assessed before any licence is issued.
Do please feel free to add a comment or question below.  We will publish further blogs and your comments and questions can help inform the content.  We will not publish comments that are abusive or threatening.
Follow Natural England on Twitter, and sign up for email alerts here.