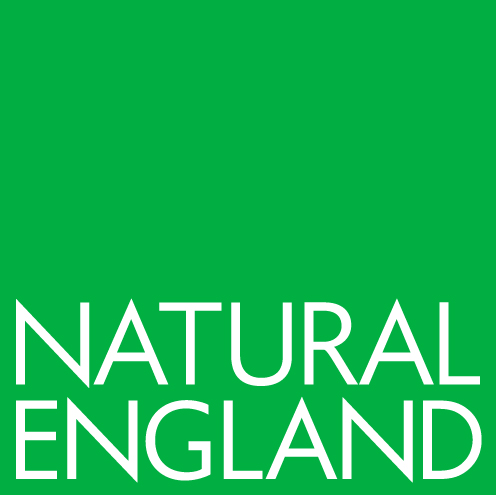 By Dave Slater, Natural England's Director for Wildlife Licensing and Enforcement cases.
On 30 March, Natural England issued a bat licence to HS2's contractors for works at Jones Hill Wood, Buckinghamshire. I'm aware that some people are concerned about licensing works in this area, so I'd like to explain a bit more about our role in species licensing and our decision regarding Jones Hill Wood.
Natural England's role in licensing development is to ensure that activities affecting protected species are carried out without damaging those populations. We don't have powers to stop projects that have been approved, or to delay them unnecessarily, nor do we have powers to prevent the felling of ancient woodland if it has been approved by the planning system.
When a developer applies for a licence to undertake works that will impact on protected species, Natural England assesses whether the works can be carried out in a way that maintains the conservation of the species in that area. We take our regulatory role very seriously; all licences that are issued include conditions that the licensee must apply with. We monitor compliance with licence conditions and will take enforcement action if they are broken.
At Jones Hill Wood, we have undertaken a careful assessment of the impacts in this area and requested further hibernation surveys.  Our assessment has concluded that the felling of 0.7 hectares of woodland at Jones Hill Wood will not be detrimental to the favourable conservation of the overall bat populations in this area.
Our decision takes into account a number of elements including the areas over which bats forage and the wider available foraging resource, the proposed methodology for minimising harm to roosting bats, and the compensation measures that must be put in place, which include creating new roosting features, bat boxes and the planting of 3.2 hectares of woodland habitat and fruit trees on an adjacent site. The effect of these compensatory measures will be monitored over a period of many years. The licence also sets out measures that must be undertaken to ensure no bats are harmed during tree and vegetation clearance at the location. Some further details on impacts and compensation measures are included below.
We'll continue to work both with HS2 and other concerned stakeholders during the works, and our staff will undertake a site visit during felling to ensure that licence conditions are being met.
Impacts and compensation at Jones Hill Wood
The works at Jones Hill Wood have the potential to affect the following species through the loss of breeding sites and resting places: damage or destruction of up to 4 common pipistrelle resting places and 1 breeding site, 1 soprano pipistrelle resting place, 1 barbastelle resting place and 1 breeding site, 1 noctule resting place, 2 brown long-eared bat resting places and 1 breeding site, and 1 Natterer's bat resting place. Works could also result in indirect disturbance of bats (if present) and the transport / possession / control / capture of bats.
The confirmed losses are:
19 trees with potential roosting features as part of the removal of 0.7 ha of ancient woodland
one common pipistrelle roost
alteration to conditions of trees with potential roost features in the retained areas of the wood.
Impacts will be mitigated and compensated as follows:
To ensure that no bats are harmed during tree and vegetation clearance in this location, the licence confirms the following measures:
All pre-fell climbing surveys / felling works will be undertaken under the direct supervision of suitably qualified ecologists.
All felling activities will be supervised by the Named Ecologist or accredited agent, and all felling works, actions and bats encountered will be fully documented;
All the trees with suitability for roosting bats that are to be felled will firstly be climbed, potential roost features (PRFs) inspected and then only felled if all PRFs in each tree can be fully checked and bats are found to be absent from each PRF.
Any roosting bats found in any PRF through the pre-fell checks will be carefully removed and released in line with the required capture and release procedures.
If bats cannot be removed an emergence survey followed by dawn re-entry survey in suitable weather conditions will be undertaken in relation to the confirmed roost (using infrared (IR) cameras) to identify when bats have left the roost and not re-entered. This will be followed by tree climbing and soft blocking of the roost prior to felling. If tree climbing is not possible the tree must undergo a Destructive Search by Soft Felling.
To address the loss of foraging and roosting habitat in this location on bats, the following measures must be implemented as mitigation/compensation:
Provision of 24 replacement roost features (bat boxes, or natural roost features salvaged from trees which have been felled and then relocated).
All bat boxes will be erected under supervision of the Named Ecologist or accredited agent.
Planting of a further approximately 3.2 ha of woodland habitat and fruit trees on an adjacent site.
The placement of felled tree trunks (monoliths) within the ancient woodland receptor site.  At least x3 monoliths to be installed.
Enhancement of existing woodland edge through the creation of graded habitats, grassland and waterbodies.
New native-species rich hedgerows will be planted. Vegetation will be allowed to grow to the base of the hedgerows. Grassy margins allowed to develop alongside the hedgerows will provide increased invertebrate prey for bat species.
Post mitigation monitoring will comprise habitat assessments that will verify the successful establishment of new habitat creation and its suitability for bats long-term to determine the effectiveness of mitigation. Monitoring will also include bat box inspections, activity surveys, and static detector monitoring.
Common questions and answers:
Since the news of the licence being granted, Natural England have received correspondence and questions on social media on the licence at Jones Hill Wood. Please see more detail below:
Q: Does Natural England endorse the felling of ancient woodland?
A: Any loss of ancient woodland is significant and should be avoided.  The decision to progress HS2 taken by Government, and endorsed by Parliament, accepted some loss of ancient woodland. The planning system does allow for this in some exceptional circumstances as long as it is minimised and mitigation and compensation is in place. Following the decision to proceed with HS2, Natural England has been instrumental in ensuring this compensation and mitigation is workable and meaningful. We have continued to work closely with HS2 along the route to minimise impact as works commence on the ground.
Q: Is Natural England scrutinising HS2 fully when considering applications of wildlife licences?
A: We follow the same principles for all developments. Decisions on license applications often require an assessment of highly complex data, in which survey information on protected species is rarely complete.  Our staff frequently need to make finely balanced decisions using professional judgement based on their expert knowledge of the species in question. Because the circumstances of each development is unique, we have some flexibility in determining the level of survey information that is necessary to understand the impacts of works. We are required under the regulations to take account of the impact and cost of delays to works, when considering if further surveys are needed to provide sufficient certainty that the conservation status of a species can be maintained.  Such decisions are made wholly independently of the wants of developers or any other interested parties.
Q: Can we prove that the mitigation in place will properly minimise impacts and that the compensation will replace lost habitat?
A: The mitigation measures and compensation provided in the text above are widely established in ecological practice. Natural England staff are confident in their assessment that these measures provide adequate compensation to maintain the conservation status of bats impacted by works at Jones Hill Wood. In this assessment we take account of the fact that bats are known to use multiple roosts at different times of the year and that barbastelles for example may use several maternity roosts, each for a few days at a time. The loss of one roost feature within a network of woodlands is considered in this context. It is HS2's responsibility to ensure these measures are implemented properly, and we will monitor and take action as needed to ensure compliance.
Q: Has this licence been challenged in the courts?
A legal challenge to the granting of the Jones Hill Wood bat licence was made on 12 April 2021.  On 16 April, the High Court issued an injunction to stop works at the woodland pending consideration of a Judicial Review of the circumstances in which the licence was granted.
Q: What was the outcome of the legal challenge?
On 23 April a hearing took place to decide a) whether permission should be granted for a substantive hearing for Natural England's licence and b) whether the injunction should stay in place until that hearing. On 27 April the case for a Judicial Review was found to be 'not arguable' by the High Court and therefore permission for a full Judicial Review was denied.  The suspension of the licence was also reversed.
Q: What did the judgement say?
The judgment from the hearing of 23 April can be viewed at this link. Natural England is satisfied that, following a full day's hearing, the Court agreed that our assessment of the licence application was undertaken in an appropriate manner and that our decision to grant the licence was in accordance with relevant legislation.
Q: What is happening at Jones Hill Wood as a result of the court's decision?
As of 27 April, the licence granted to HS2 contractors can be used to permit works affecting certain species of bats. Natural England understands and sympathises with those who are concerned at the felling of woodland and the impact on protected species. As explained elsewhere on this blog, the licence clearly sets out the conditions under which these works are to be carried out, so that they will not be detrimental to bat populations. Our staff will continue to monitor the use of this licence to ensure that these conditions are adhered to.
Q: How will the licence holders compensate for ecological losses made in the area?
The compensation measures that must be put in place include creating new roosting features, bat boxes and the planting of 3.2 hectares of woodland habitat and fruit trees on an adjacent site.
Some further details on impacts and compensation measures are included above.