Guest blog by Nicola Johansen, Group Sustainability Manager at Redrow Homes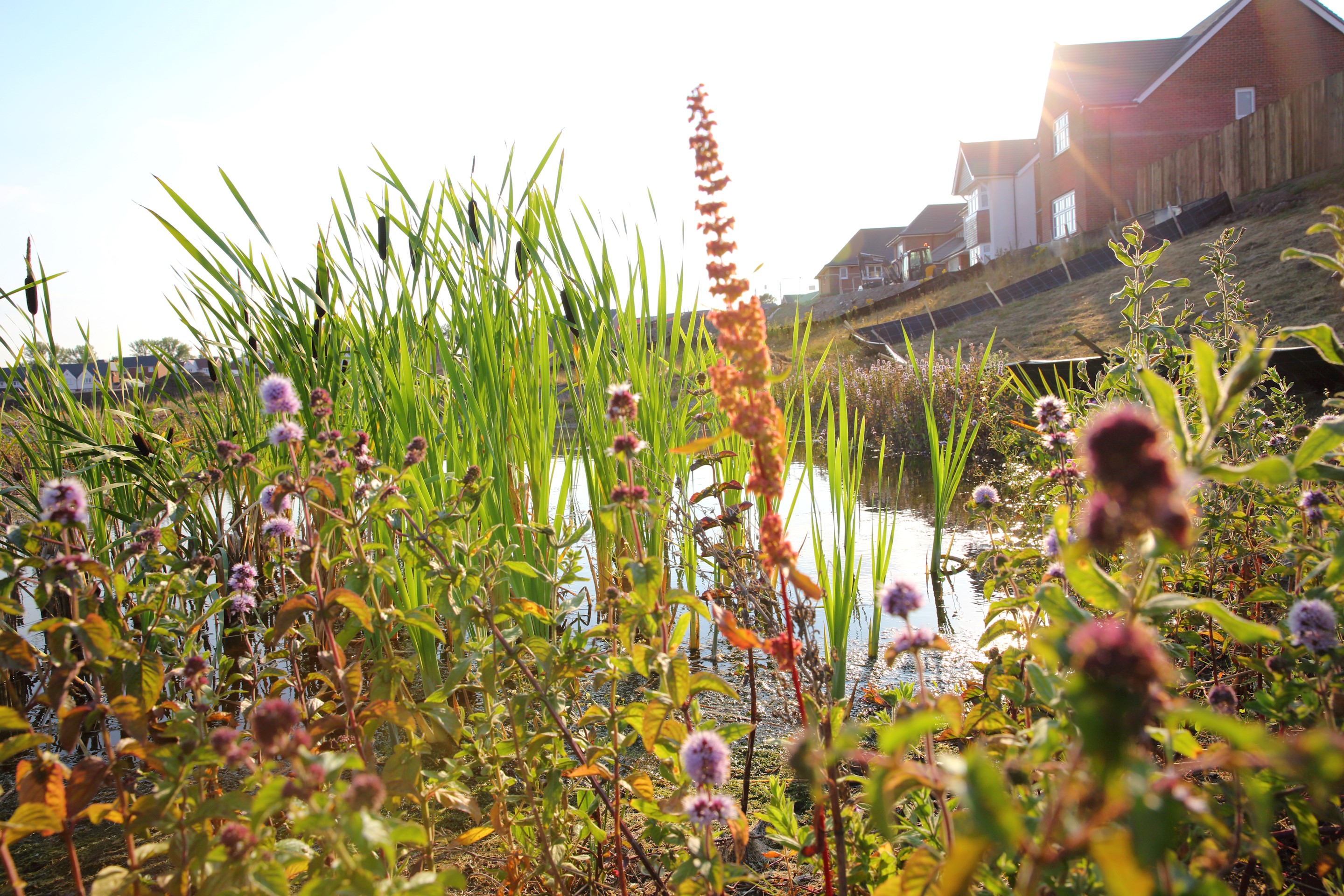 This is a blog about biodiversity – written by a developer!
I think this is something to be celebrated and a sign of changing times.
At Redrow we have been working for a while, examining how we can achieve biodiversity net gains on our developments.  We are currently working with The Wildlife Trusts to develop a group-wide strategy to help us do this.
Have we gone all 'earthy' suddenly?
Well, perhaps… but the truth is we know that creating gains for nature is a win-win approach.
We know that incorporating natural spaces into new developments is a key part of creating thriving communities that contribute to the positive health and wellbeing of the people living there.  The benefits of nature for people are well documented and include reduced stress and anxiety, improved physical health, as well as providing opportunities to play and connect with others – or reconnecting with ourselves.
To be able to realise these benefits on a regular basis, people need easy access to local green spaces.  Natural England's 2018 MENE survey revealed that 93 per cent of people think that having open green spaces close to where they live is important.
Furthermore, we know that nature is in decline, with many species suffering significant reductions in population.  There is recognition that the existing network of protected nature sites alone won't halt this decline.  All land has a potential role to play and new developments can provide important habitats for a range of species and should seek to deliver essential corridors to allow for the movement of wildlife.
So for us, designing new developments with accessible natural spaces, using sound ecological principles, helps us achieve our purpose of creating a better way for our customers to live - and to play our part in enhancing biodiversity.
So how are we doing this?
We are currently developing a new biodiversity strategy for Redrow which will have biodiversity net gain as one of its key principles.  This will enable us to 'measure biodiversity' before a development begins and ensure our designs for the new community increase this biodiversity 'score'.
This won't be just a numbers game for us though.  While achieving net gain is important, we'll also be including key principles to ensure we take into account what's important locally for biodiversity, provide quality habitats with good connectivity, as well as engaging the local community and ensuring effective long-term management.
Both The Wildlife Trusts and the Bumblebee Conservation Trust - with whom we have a long-standing partnership – are working with us to help develop a robust and achievable approach.
One of our aims is to achieve verified increases in biodiversity across our developments and we've already piloted Defra's net gain tool retrospectively on several of our existing developments.  The results have been encouraging; with two thirds of the developments set to achieve net gains using our existing design approach.  Through this process we have gained a good understanding of where we need to make changes to our approach on developments where gains are not currently forecast.
There are still many questions we need to answer though, in order to embed this throughout our approach.  What percentage of net gain will we aim for to ensure meaningful improvements?  What role will offsetting play in developments where it is more difficult to achieve gains on site?  What regulatory approach will be emerging? There's also a lot of work to be done in training our teams, creating new specifications for our ecologists and management companies and new processes to be developed to ensure net gain is effectively translated from paper onto the ground.
What are the outcomes for nature and people?
At our Saxon Brook development near Exeter the designs are forecast to achieve a net gain for biodiversity.  Prior to development the site was agricultural, consisting of improved grassland and scrub.  This is now being replaced with a variety of new habitats and species-rich planting.  The new development includes wildflower meadows, native shrubs, an orchard and new wildlife ponds, as well as providing several walking routes for the community to enjoy the green spaces.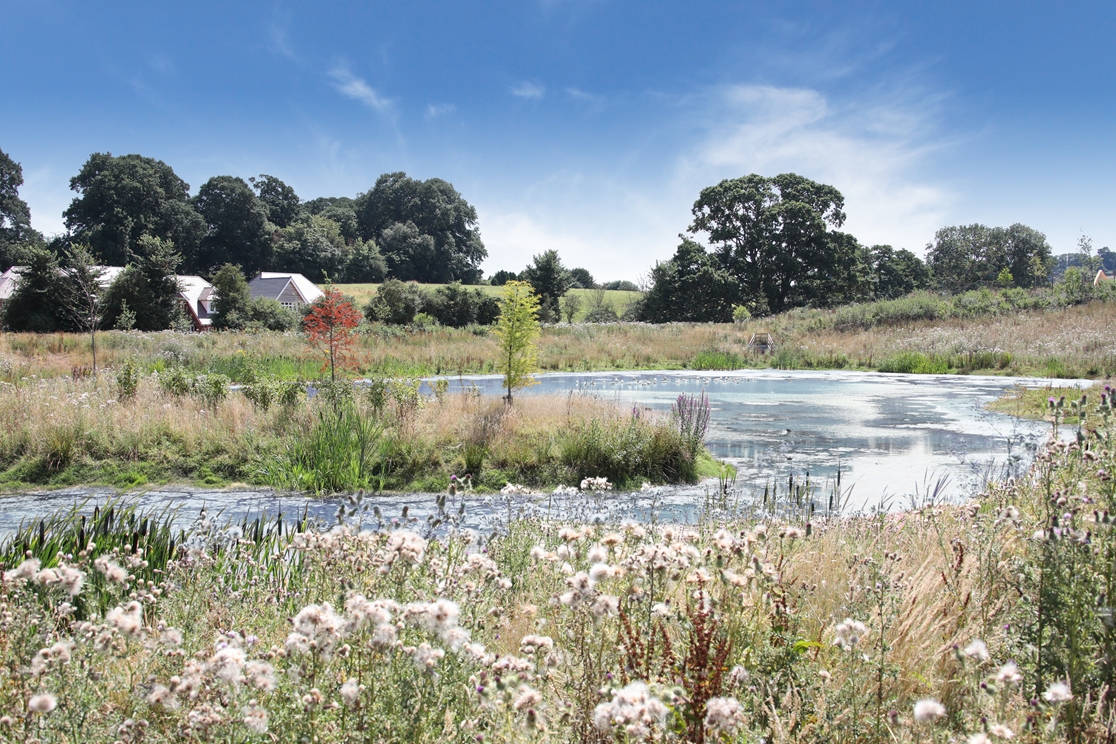 It's too early to measure the outcomes for biodiversity on the development, but this will be an important part of the process going forward.  Are the net gains forecast being translated on the ground and how is this impacting nature?
And what about the benefits for people?  We are now planning work to establish how these natural spaces are being used, how we might be able to encourage further and different uses of them and what benefits people are experiencing from them.
We are aiming to help nature thrive on our developments and enable people to enjoy and benefit from it so that they care for and protect it into the future.