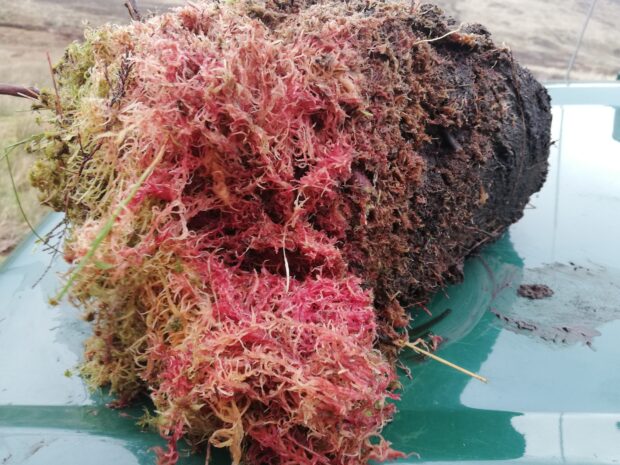 Five of England's most iconic peatlands sites are a step closer to being revived and restored as part of Defra & Natural England's Peat Pilots.
The pilots could play an important part in reducing UK carbon emissions in the future and are taking place in the areas of Northumberland, Greater Manchester, North York Moors, East Anglia and Dartmoor.
Peatland sites are often thousands of years old, and Natural England estimates that England's peatlands now store around 580 million tonnes of carbon – a crucial tool in combating climate change and achieving the government's aim to reach net zero emissions by 2050.
Bradley Tooze, uplands programme director, Natural England, said:
Since the ice age, large amounts of carbon have been captured and stored in the peatland bogs over a period of some 15,000 years.

These bogs will play a vital role in combating the impacts of climate change if we are able to restore, protect and manage them so that they continue to absorb and store carbon into the future.

Peatlands also provide many other benefits to our communities including flood alleviation, improving water quality in rivers and lakes and providing habitat for some of our most special wildlife.
Environment minister Thérèse Coffey said:
The restoration of England's iconic peatlands will make a vital contribution to reducing the UK's carbon emissions.

The peat pilots are the latest in a series of measures we're taking with Natural England and will play an important role in the development of a new English Peat Strategy.

This will explain how, over the next 25 years, we will improve the condition of our peatlands, so that they meet the needs of wildlife, people and the planet.
The projects which form part of the pilot are located in five areas across England:
Dartmoor: Working with National Park, Duchy of Cornwall, South West Water and others; particularly focusing on restoration of peat in Molinia-dominated areas on common land
East Anglian fens: This project will work with internal drainage boards to look at water flows on and around the fens. It will also bring in long-term sustainability of peat management opportunities which will assist with the creation of the Lowland Agricultural Peat Taskforce
Greater Manchester: Working with Greater Manchester Combined Authority and other partners, the pilot will demonstrate how management of peat is key to the resilience of the city-region
Northumberland: This project will be working with partners including the Northumberland National Park and Forest England. It will explore new opportunities for ecological restoration and ongoing funding for land managers with peat on their land in the Cheviot Hills and the 'Forgotten Lands' east of Carlisle
North York Moors: Working with the North York Moors National Park this project will examine data on peat depth and extent and will explore how novel peat restoration techniques can be applied
It is hoped the projects will help to turn around the fortunes of England's peatlands, with around two thirds of peatlands now considered degraded as a result of cutting, drainage, burning, over-grazing and atmospheric pollution. The emissions of greenhouse gases to the atmosphere from England's peatlands have recently been estimated as being equivalent to 11 Million tonnes of CO2 per year.
Clifton Bain, director of IUCN UK Peatland Programme, said:
The international community has recognised the importance of peatlands in our global future. Investing in peatland health is one of our easiest actions against climate change. The UK peatland community have the knowledge and skills to secure the long term future of our peatlands - supporting our natural carbon stores, helping wildlife and people.
Dr Olly Watts, senior climate change policy officer for the Royal Society for the Protection of Birds said:
Peatlands are central to tackling the decline of nature and the climate change crisis, and require more action. Ahead of Defra's much-awaited England Peatland Strategy, the RSPB welcomes and will contribute to these pilot projects.

Particularly exciting, the challenge of farming in lowland peat areas, with thinning soils and our peatlands' largest greenhouse emissions: how can economic land use develop towards a sustainable, nature and climate friendly future?

We look forward to effective ways to assess the state of, and more sustainable management for, all our varied peatlands.

Follow Natural England on Twitter, and sign up for email alerts here.