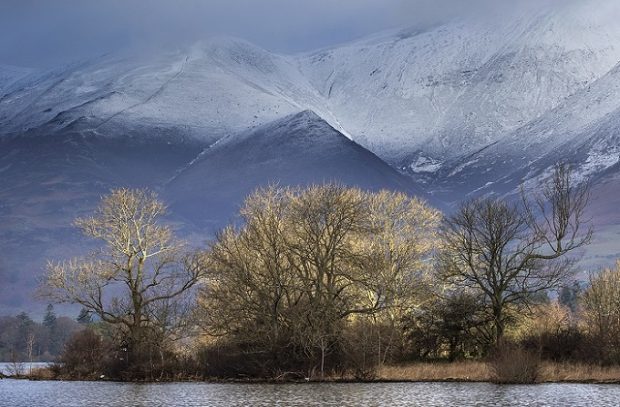 National Parks and Areas of Outstanding Natural Beauty should be greener, more beautiful and more accessible to everyone – that is the very welcome message from the most significant review of England's landscapes for more than a decade.
The Glover Review, published at the weekend, called for bold action to "reignite the spirit" of the movement which led to the creation of this country's first national parks following the National Parks and Access to the Countryside Act of 1949. I couldn't agree more. This is just the kind of ambition we need in bringing Nature back from the precipice after decades of decline. We also have to work much harder to ensure that these special places are welcoming to everyone regardless of their circumstances.
The opportunities for Nature recovery presented by our 10 national parks and 34 AONBs are huge (not to mention other approaches such as National Park Cities, which the report also envisages). They account for a quarter of England's land area and are already pivotal in the protection of our nation's cultural and natural capital. They are places where people come to strengthen their bonds with the natural world, but could achieve so much more, with the right kinds of approaches and investments, says the Glover Review.
I made similar points when I spoke last week at the UK National Parks conference in the Yorkshire Dales. I said we must have greater ambition for our Parks and AONBs. I suggested that, although they are quite rightly designated for their beauty and tranquillity, in wildlife terms they have become rather too tranquil. Fifty years ago there was more bird song, more insects buzzing.
At the same time as recovering our depleted wildlife populations, I urged that these special places could do more for our planet - such as catching carbon from the atmosphere by recovering peatlands and woodlands, while simultaneously reducing flood risk, improving water quality and helping communities benefit economically. Such common cause and synergy can help achieve the new Net Zero carbon policy and the ambitious goals of the 25 Year Environment Plan. It can help our designated landscapes reach out, connect with and inspire new generations and communities.
Our designated landscapes should be the backbone of the new Nature Recovery Network that Natural England is seeking to build. This should be supported by new tools, including the post-CAP Environmental Land Management System, and new approaches to ensure that development projects result in net gains for nature.
We are already working with designated landscapes to trial possible new approaches, such as 'payment by results'. This innovative agri-environment scheme involving Natural England, Yorkshire Dales National Park and farmers, puts farmers back in control to provide better habitat for wading birds and more flower-rich hay meadows. And we are working with three National Parks - Northumberland, North York Moors and Dartmoor - as well as other partners on our five peatland pilots - to look at how we can restore and enhance peatlands to meet the needs of wildlife, the planet and people. What we are finding on the ground, and which was at the heart of my message to the National Park Authorities, is that we need to have a truly integrated and joined-up approach.
I was delighted to receive a positive reaction to my calls for a more integrated approach, and to see such strong willingness from designated landscapes to work with Natural England to translate a joined-up vision into reality on the ground. I also welcome the specific recommendations in the Glover Report to strengthen AONBs, for too long a Cinderella of our family of landscape designations.
The report makes clear the growing head of steam for a range of new designations as communities seek to join this much-loved community of protected places. We are ready to explore these possibilities, while acknowledging that the enthusiasm behind them can sometimes come up against the complexity and detail of designation work. Natural England has shown it is very capable of navigating these technical challenges, with the successful designation of South Downs National Park, the extension of the Yorkshire Dales and Lake District National Parks and our recent recommendations to extend the Suffolk Coast and Heaths AONB.
The review suggests that bringing Nature, landscapes and people closer together could be achieved by creating a new National Landscapes Service, to designate and oversee National Parks, AONBs and other forms of new landscape designations. I believe these recommendations are all firmly within Natural England's power, remit and vision.
We and our predecessor bodies have been proud to pursue these aims over 70 years, since the ground-breaking 1949 Act, which carry through to the NERC Act that founded Natural England in 2006. Declining resources for Natural England have meant hard choices over recent years and we have not been able to do anywhere near as much as we want. However, we are delighted that the Glover Review has made a decisive case for more investment in our most precious landscapes, and hope in the near future to be working toward the implementation of its findings.
We look forward to working with the review team, DEFRA, National Parks and the AONB family, and all those who care about these special places to identify the ways in which Natural England can play its part in delivering the exciting new National Landscapes Service envisaged in the review.
Follow Natural England on Twitter, and sign up for email alerts here.