By Dave Slater, Natural England's Director for wildlife licensing cases.
Breeding hen harriers in England are at a critical population level. Natural England is involved in a number of initiatives to help ensure hen harriers recover including Defra's Hen Harrier Recovery Plan.
One of these initiatives is the hen harrier brood management trial. The 5 year brood management trial is designed to determine how many hen harriers can live alongside grouse before they have an impact on grouse numbers through predating them. Natural England is also involved in monitoring surveys, protecting hen harriers from persecution and exploring re-introduction into the South of England.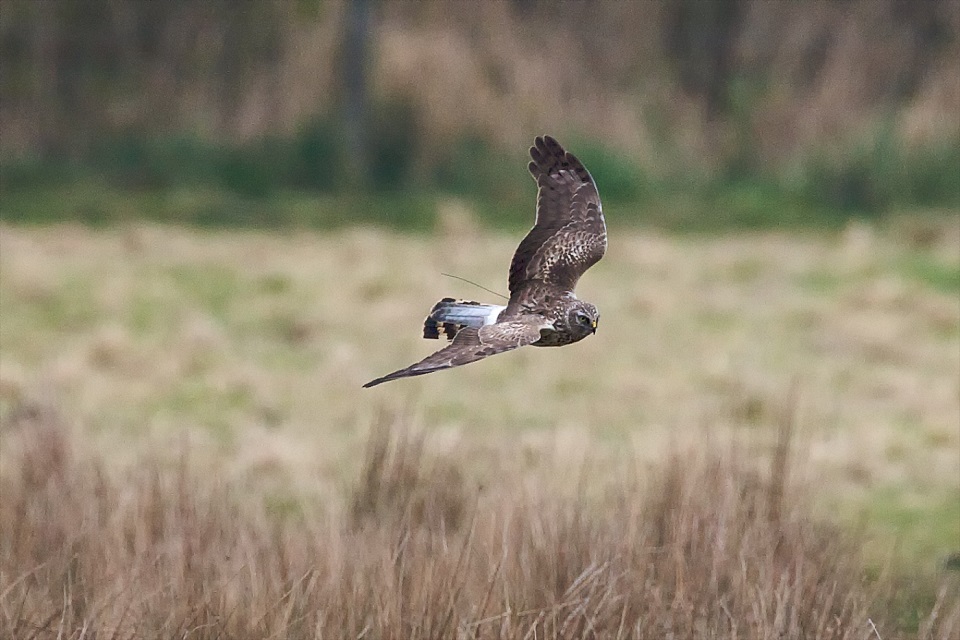 Brood management involves the removal of hen harrier eggs and/or chicks to a dedicated hatching and rearing facility, where they are hand-reared in captivity, before being transferred to specially-constructed pens in hen harrier breeding habitat, from which they are then re-introduced into the wild in the uplands of northern England.
We issued the first 2 year trial licence in 2018. Earlier this year we received an application to renew this licence for a further two years. A renewal licence application has now been processed and we issued the licence on 20th May 2020.
Successful brood management intervention took place in 2019. All five chicks from the intervention nest were successfully raised to become healthy fledglings and released. That is a strong success rate compared to the 2018 nesting data which show that five of the 14 wild nests failed entirely and only two of the 14 wild nests were able to fledge five chicks.
We understand that some people may have questions and concerns over the taking of birds from the wild and so I wanted to outline more about this decision.
Evidence suggests that hand-rearing hen harriers in captivity before releasing them into the wild can lead to an improvement in their numbers and therefore their conservation status. Brood management is the sixth action within the Defra Hen Harrier Recovery Plan. One of the success criteria of the plan is to build confidence with land managers that thriving harrier populations can coexist with local business interests and contribute to a thriving rural economy.
This intervention may only occur in areas where there are already enough hen harrier nests to protect their numbers in the local population. The 'trigger' for brood management to commence is two successful nests occurring within 10km of each other, on a grouse moor.
The licence is time-limited for a 2-year period and places stringent conditions on the trial. We have rigorously scrutinised the licence application and will work closely with the licence applicant throughout the duration of the trial to ensure that all elements are carried out proportionately and effectively, to bring about the best possible outcome for hen harriers.
The applicant will have to provide evidence that they have taken every precaution to ensure the welfare of the birds or local populations are not affected.
We understand that there are active hen harrier nests this year that meet the licensed criteria for trial brood management and willing landowners who want to be part of the trial.
We will shortly publish the redacted licence and a link will be provided here.