Paul Duncan, Area Manager, Natural England 
Updated 17 July 2020 
Natural England has over the last few weeks been working as part of the Hatfield Moor recovery group (chaired by Doncaster Council, along with South Yorkshire Fire and Rescue and Humberside Fire and Rescue) to establish the next steps for Hatfield Moor in the aftermath of the fire.
Natural England has appointed a project officer to work with the South Yorkshire and Humberside Fire Services, the Local Authorities and other agencies, stakeholders and neighbours to incorporate the lessons learned from the Critical Incident into a revised Wildfire Response Plan and a Wildfire Management Plan. The Wildfire Management Plan resulting from the Critical Incident Review is likely to include such measures as permanent fire breaks, joint training with the Fire and Rescue Services, and improving vehicular access to remote parts of the site for the emergency services. Safety assessments of the site are largely completed and many areas Hatfield Moors are now open again to the public.
I am pleased to be able to report that there are signs that parts of the Moor are starting to recover quickly from the fire, with species such as nightjar beginning to hold territories in the burnt areas.
As ever I urge people to continue to respect the environment and follow the Countryside Code. In particular, please do not light fires or barbecues in the countryside in order to help support our emergency services and protect the environment.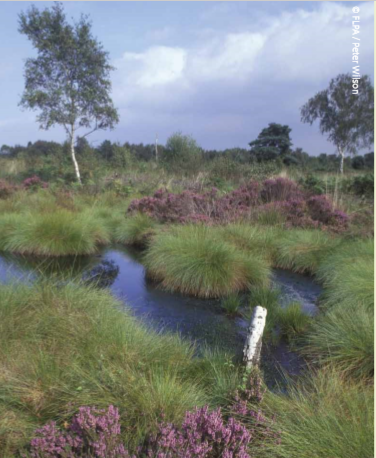 About the site:
Hatfield Moors is owned and managed by Natural England. It's one of two sites that make up the Humberhead Peatlands National Nature Reserve. The other site, Thorne Moor has not been affected. The location is usually a popular destination for hikers, dog walkers, runners or anyone wanting to relax in the beautiful, natural surroundings.
The site is a designated Special Protection Area and Special Area of Conservation. This means that it's the home to a number of protected, and in some cases threatened, birds and wildlife. On this site that includes Nightjars, adders and a number of important plants and invertebrates. The site is also the largest area of lowland peat bog in England and work has been underway to restore it since 2014. Peatlands are particularly important carbon stores and restoring their condition will contribute to reducing carbon emissions.