Dr Peter Brotherton, Natural England's Director for Specialist Services and Programmes, reflects on the Lawton report 10 years on. 
Exactly ten years ago, on 16 September 2010, I had the privilege of submitting the Making Space for Nature report to government on behalf of Professor Sir John Lawton and his panel of experts. The report was strongly evidence-based and the culmination of a year's work by Sir John and his panel, which was drawn from academia, nature conservation, local government, land owning, farming and business sectors. Natural England was represented on the panel by our then Chief Scientist, Tom Tew, and provided the secretariat (me!).
Making Space for Nature – now widely known as the Lawton report - had immediate policy impact, shaping both the Natural Environment White Paper and the Biodiversity 2020 strategy. After a decade, many reports become outdated, but the main conclusions of the Lawton report have stood the test of time and been supported by recent research. Perhaps because of this, the report continues to inform government current policy, not least the 25 Year Environment Plan.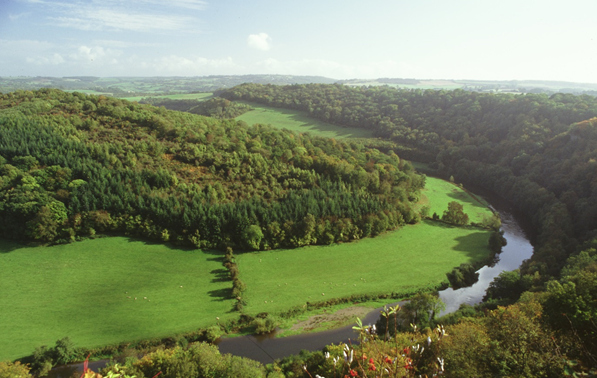 Today, on the 10th anniversary of the report, Sir John and his panel have written to the Prime Minister. In their letter they acknowledge the policy impact that the Lawton report has had over the past decade, but also note that there has been far too little progress towards establishing the 'more bigger better and joined' spaces for nature called for in the report. This is bad for wildlife but also bad for people. As the letter says: "[wildlife] losses represent a decline in resilience of the ecosystems upon which we depend and a loss of experience and joy: there are too few places left where a child can walk through a cloud of butterflies or sit amongst a rainbow of flowers." In their letter, the panel asks the Prime Minister to urgently commit an additional £1 billion to rebuild England's natural infrastructure, including by enhancing our remaining wildlife sites, embarking on a bold restoration agenda by rapidly establishing large Nature Recovery Areas, and bringing nature closer to people. Delivering an effective Nature Recovery Network on land and sea is also at the heart of Natural England's mission. You can read the full letter to the Prime Minister here.