By Brad Tooze, Natural England Head of Uplands
Peat and peatlands are among the most important habitat England has to offer, storing an estimated 580 million tonnes of carbon and providing a wild home for some of our most cherished species including hen harrier, golden plover and Sphagnum moss.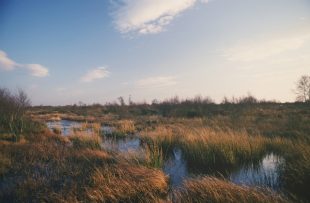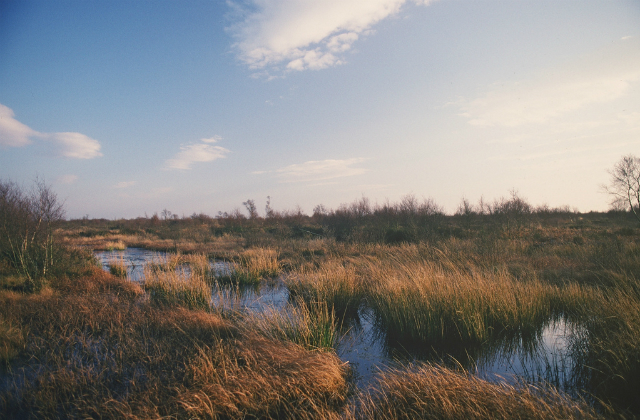 This blog explains our approach to peat in upland blanket bog, which can be defined as areas of peat that have formed across the landscapes in upland areas where the climate is cool and wet[i]. It also sets out how we are providing updated advice on burning to help protect and restore these fragile places.
Peatlands are key ecosystems that can deliver important services for the benefit of society and the economy:
There is a climate emergency and we need to reduce carbon emissions. Peatlands in the UK contain over 3000 million tonnes of carbon. Peat is essentially dead plant matter and in waterlogged conditions plant remains do not break down and their carbon remains locked up in the ground. If the peat ecosystem is damaged the peat may be exposed to the air and it decays so that the stored carbon in it is released to the atmosphere. Healthy bogs not only continue to store carbon, but may also continue to form more peat, adding to the carbon that they store. Degraded peatlands in England produce an estimated 10 million tonnes CO2e[ii] emissions into the atmosphere each year.  Most of this comes from peatlands used for intensive agriculture in the lowlands but about 5%, representing 0.5 million tonnes of annual greenhouse gas emissions, comes from upland blanket bogs.
Many of us depend for our drinking water supplies on upland areas.  Well managed peatlands release less peat into the water and this saves treatment costs to remove colouration.
Upland peatland that is well managed and in a more natural state can help reduce the risk of flooding arising from more frequent severe storms.
Blanket bog supports distinctive habitats which are important for a range of plants and animals including breeding birds such as golden plover and dunlin. In a global context, some of England's peatland habitats are extremely important: The UK's blanket bog comprises around 10-15% of the world's entire resource, with about a quarter of this in England.
Peat provides a window into the past. Its archive contains remains of plants, animals and microscopic particles that allow us to study the environment of the past. Peatlands also hold many secrets and surprises including human artefacts, preserved ancient forests and even remains of long-abandoned settlements.
Unfortunately most of our peatlands, even remote areas of blanket bog which have formed over thousands of years, have been damaged and degraded by centuries of exploitation. They have been drained, cut for fuel or horticultural peat, burned to promote grasses for livestock or heather for gamebirds, damaged by atmospheric pollution, planted with alien conifers and reclaimed for agriculture. Less than 13%[iii]  now survives in near natural form. Those pressures all remain to varying degrees, but currently most blanket bog is managed for livestock grazing or grouse shooting. The latter may involve repeated burning, a practice that has become particularly controversial and the subject of scientific debate in recent years.
Natural England's own assessment of the science points to a large and increasing body of evidence that burning on blanket bog is damaging to environmental outcomes and ecosystem services. Burning results in changes in vegetation type and structure. It promotes dominance of heather or purple moor-grass at the expense of the range of bog species that thrive naturally in undisturbed areas. Burning can also lower the water table in the peat so risking loss of carbon stored in it.  It affects the capacity of the peat to absorb water and simplifies the surface structure, creating higher rates of run-off after heavy rainfall.
Many organisations and land managers agree that restoration of blanket bog habitats is necessary for the delivery of the important services that they provide. A growing number of environmental and countryside organisations, as well as individual members of the public, recognise that burning on blanket bog is damaging. Natural England is working with land managers to promote sustainable management, including ending routine burning, so that blanket bog can be restored.
The Committee on Climate Change recommend restoring at least 180,000 hectares of peat by 2050 as a contribution to mitigating climate change and achieving the government target to achieve Net Zero carbon emissions by 2025. Protection and restoration of peat is also a key to meeting government commitments in the 25 Year Environment Plan and for Nature Recovery Networks. Natural England is working with Defra to deliver the target of 35,000 hectares of peatland restoration, announced in the Chancellor's March budget.
Where land is in an environmental scheme funded by the taxpayer we are working to ensure that burning management on blanket bog ceases. Any new agreements will not include burning on blanket bog and we are amending older agreements to remove reference to burning it when the opportunity arises. Nevertheless, some land owners are still able to burn blanket bog habitat quite legitimately.
We recognise that in some very specific circumstances, burning may be necessary to remove heather that is impeding the recovery of the bog habitat. In support of our work on blanket bog we issued a Position Statement: Burning as a tool for the restoration of upland blanket bog, in February 2019. We have recently reviewed the Statement and an updated version can be found at the Natural England Access to Evidence Catalogue[iv], along with supporting documents. We will also work with land managers to identify exceptional situations where burning is required to mitigate against the risk of wildfire as part of a comprehensive wildfire management plan.
With the awareness and understanding of the impact of burning on peatlands growing, we anticipate that we will receive reports of burning on blanket bog on protected sites in the coming months. We will investigate each case and undertake field visits where appropriate. We also have the capacity to monitor incidents of burning through analysis of data from earth observation satellites to support our work.
It is of course the case that land managers will continue to burn heathland habitat and should we receive reports arising from those activities, we will usually be able to readily recognise it as distinct from burning on blanket bog.
As a further development of national policy we look forward to the publication of Defra's England Peat Strategy which will act as a catalyst for action on peatland in both the uplands and lowlands.
[i] Blanket bogs are extensive areas of peat formed from plant remains in areas where there is a cool climate of high rainfall and a low level of evapotranspiration, which keeps the ground wet preventing plant remains from breaking down and allowing peat to develop over large expanses of undulating ground. This blanketing of the ground with a variable depth of peat gives the habitat its name.
[ii] EFRA inquiry: State of peatland in England Written evidence submitted by the Centre for Ecology and Hydrology. https://old.parliament.uk/business/committees/committees-a-z/commons-select/environment-food-and-rural-affairs-committee/inquiries/parliament-2017/peatland-17-19/publications/
[iii] Implementation of an Emissions Inventory for UK Peatlands, Centre for Ecology and Hydrology
https://uk-air.defra.gov.uk/assets/documents/reports/cat07/1904111135_UK_peatland_GHG_emissions.pdf
[iv] http://publications.naturalengland.org.uk/publication/6647144950005760