Natural England's interim chief executive Marian Spain provides a further update on general licences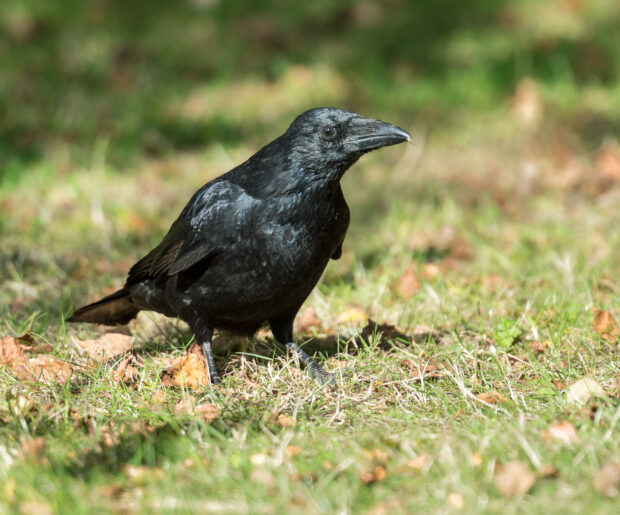 I would like to give a further update to the people who are affected by our changes to the general licensing system and reassure them that they will still be able to take necessary action in a range of important situations.
Today, the first individual licences for those who need to take action to protect wildlife are being issued to people who have already applied through our simple online application form. We have also clarified and simplified the notification mechanism that allows people to take urgent action if they cannot wait for their application to be determined.
This is another important step and shows Natural England is working as quickly as possible to minimise disruption.
Many people who do not need to take action to control birds in the next few days may prefer to wait until more new general licences are available.
On Friday, we issued the first of the new general licences. This licence allows the control of carrion crows to prevent serious damage to livestock.
Those who need to control wild birds in the circumstances described in this licence, for example where there is a risk to new lambs, can do so immediately and without further steps: there is no need for them to apply for an individual licence. There have been criticisms that this licence is more restrictive than the previous general licence. I would like to assure users that we have kept the changes to the minimum needed to make the new licence legally robust. If anybody is concerned that the new licence does not cover their specific circumstances they can apply for an individual licence as above.
We plan to issue further licences this week and over the coming weeks, subject to assessment. We are prioritising those species and circumstances most likely to require urgent control at this time of year, so that users can continue to operate within the law. An indicative timetable for these licences is available on GOV.UK.
We are working, for example, on licences for the control of woodpigeons which may damage crops, and corvids predating on endangered wild birds. We are speaking to stakeholders and groups which represent the licences' users this week to ensure the new licences are as clear as possible.
This should give peace of mind to landowners who need to control certain birds that they can continue to do so within the law.
In the interim, people who need to act before these general licences are available can use the online application system to obtain an individual licence to control certain wild birds.
We recognise that there may be situations where users need to take urgent action; the application system allows for that and sets outs the steps that need to be taken. To allow us to process applications as quickly as possible, it's important all essential fields – including name, location and species involved - are completed before submitting the form.
We have been criticised for not leaving the old licences in place until new ones are ready. Although we considered this option it was just not possible: once we had accepted that the old licences were unlawful we could not allow users to be put at risk by operating unlawfully. The decision was difficult but unavoidable.
Clearly we would have liked to have had the new licences in place prior to the removal of the old ones. However, the urgency of the legal challenge, combined with the rigorous legal and technical work required to create robust new licences, made it impossible to provide a smooth transition from old licences to new despite our concerted efforts.
The need to move rapidly meant we could not provide the opportunity to consult interested parties as we would normally do.
It's worth being aware that these new licences are an interim measure and any new conditions or restrictions they contain are solely for the purpose of addressing points raised by the recent legal challenge. Our aim is to avoid any unnecessary burdens on the user.
Over the summer NE will be conducting a wider review of the licensing system, in full consultation with everyone interested in wildlife licences, so that we can put in place a robust and proportionate licensing system which takes into account the needs of wildlife and people.
I recognise that these interim measures will cause disruption for licence users but we are working hard to ensure it is kept to a minimum. I would like to thank people for their patience. I will provide further updates soon and anyone requiring further assistance in the meantime should visit https://www.gov.uk/guidance/wildlife-licences
Follow Natural England on Twitter, and sign up for email alerts here.