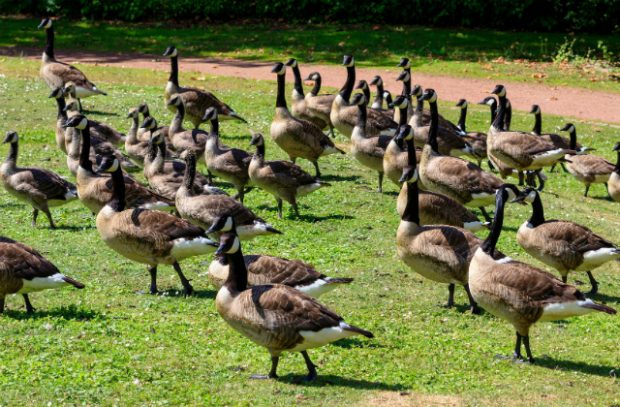 Many of you will be aware of the exchange of letters between Natural England's Chair, Tony Juniper, and the Secretary of State on Saturday 4 May regarding general licences.
In his letter, the Chair asked the Secretary of State to temporarily take on the ultimate decision-making around general licences for the control of wild birds in relation to the purposes covered by the three revoked general licences.
Natural England's decision to revoke the three general licences was not taken lightly and we fully understand the frustration this has caused users. Natural England explored all other options, including maintaining the licences while new ones were prepared, but in light of the legal challenge from Wild Justice we were left with no choice but to revoke them in order to comply with the law.
However, the general licence issue had become so controversial that it was becoming very difficult for Natural England to make effective progress. It was therefore important that we sought Ministerial involvement and oversight to give our work certainty.
The Secretary of State agreed to our request, and the transfer of responsibility for future decision making in relation to the purposes covered by the three revoked general licences came into effect on Saturday 4 May. Natural England will retain responsibility for existing general licences and issuing individual licences.
This means the timeline and any further decisions regarding those general licences will be a matter for Defra. Defra has launched a call for evidence around general licensing, which will inform the Secretary of State's decisions. You can find out how to get involved on Defra's website.
Natural England continues to work at pace to support people who need to take action. The three new licences Natural England had already put in place to cover carrion crow (prevent serious damage to vulnerable livestock), wood pigeon (prevent serious damage to crops) and Canada goose (to preserve public health and safety) remain in use and people who need to carry out lethal control for these purposes can do so knowing they are acting legally.
Where people need to act urgently for other species or circumstances, they can apply online for an individual licence. In the short term, we anticipate more people will now need individual licences, and we are bringing in extra staff to process applications. I want to urge people to give us as much information as you can when you apply, to help us issue your licence as quickly as possible.
We have rapidly issued hundreds of individual licences since the old general licences were taken down, processing applications for conservation purposes as a priority. We have also clarified and simplified the notification mechanism that allows people to take urgent action in some circumstances if they cannot wait for their application to be determined.
We have been talking to a range of stakeholder groups that represent the many different users of these licences over recent weeks, and we will continue to do so.
I also want to take this opportunity to provide assurances on some of the questions I have been asked most frequently since the decision to revoke the three general licences (GL 04, 05, 06) on 25 April.
One of the concerns that has been raised is that licensing now restricts people from control activities close to or on some of our most important sites for nature. People who have a consent underpinned by a Habitats Regulation Assessment (HRA) to control certain wild bird species on Sites of Special Scientific Interest (SSSIs) can still continue to do so. If people are unsure if their consent is supported by an HRA, or they need to take action in a SSSI which is not covered by their existing consent, they should talk to their usual contact in the local Natural England office. If you do not know who that is, please contact our customer enquiry service on 0300 060 3900.
Neither the new general licences nor the previous ones overrides the need to have a consent in place to carry out activities that are listed as operations requiring Natural England consent on SSSIs.
In light of transfer of responsibility for decision making, we are working to refresh the information available on our website, including our indicative timeline and Frequently Asked Questions on GOV.UK. We will also continue working with user groups to help them answer their members' questions.
I would like to thank people for their patience, and want to reassure licence users that we are working hard to make sure individual applications are processed as quickly as possible, and that people are aware of the three new general licences available.
We will continue to work closely with Defra to resolve this situation as quickly and as clearly as possible to achieve the best for wildlife and for individuals who rely on licences.
Follow Natural England on Twitter, and sign up for email alerts here.