I wanted to use this latest blog about our wildlife licensing work to update you on three pieces of high profile conservation and research work where we have a critical licensing role.
Firstly, we announced in April that we have licensed the release of white-tailed eagles on the Isle of Wight.   The licence contained a number of conditions that needed to be fulfilled before any release could occur.
Natural England has been working with the project to ensure that the required licence conditions are satisfied before the proposed release of white-tailed eagles.  We have now received the relevant documentation from the project, including:
membership and terms of reference for the project steering group
membership and terms of reference for the monitoring and evaluation group
a monitoring and evaluation plan
a communications plan
a risk management plan
a visitor management strategy
Natural England has carefully reviewed all of these documents and we are pleased to be able to confirm that we are satisfied that all of the pre-release conditions have been met.  The project can now proceed to release white-tailed eagles later this year.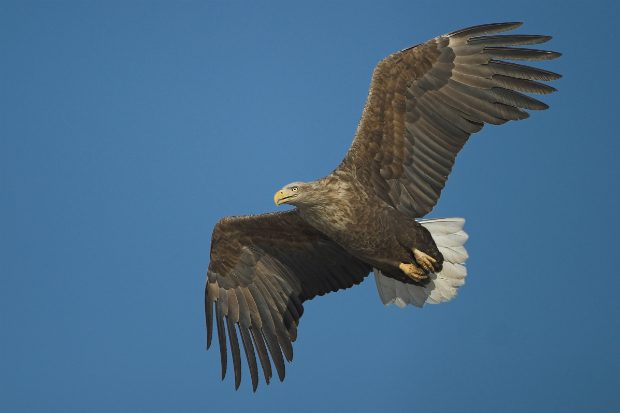 We have also recently publicised a pilot initiative for one of England's most pressing conservation issues - the decline of the curlew. This is a partnership project with the Wildfowl and Wetlands Trust (WWT) and the Ministry of Defence. You can read more on this blog from WWT.
This project has been over a year in the planning and it has been frustrating to have been unable to response until now to some of the criticism we have received over the licensed destruction of curlew nests to protect air safety.   It is really good to now be able to tell this positive story.
I should pay particular tribute to one of our staff members, Graham Irving.  Graham has taken the pilot from his initial idea (inspired by WWT head-starting projects for godwits and spoon-billed sandpipers) to implementation with skill, determination and imagination.
Below is a nice picture of the first clutch of curlew eggs for the trial from an RAF airbase last month, before transporting them safely to WWT Slimbridge.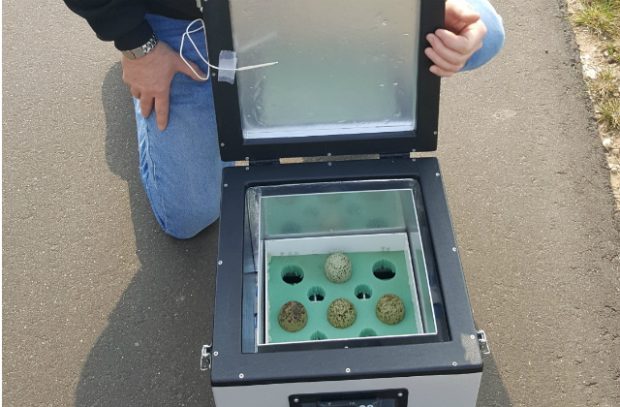 Another picture below shows one half of the problem we are trying to solve – airstrike risk created by curlews nesting in the 'red zone' directly adjacent to a RAF runway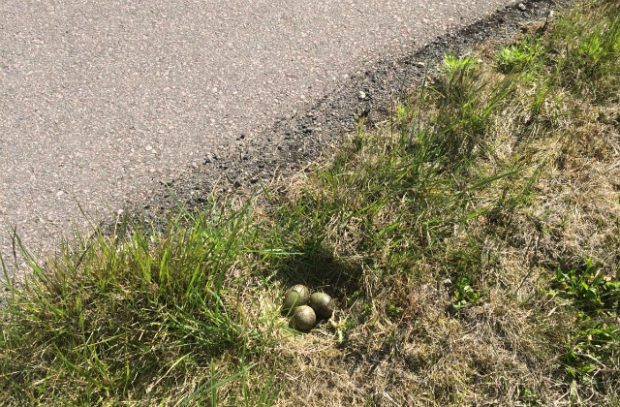 You can expect to see and hear more exciting news on the progress of the 50 curlew chicks currently being raised in captivity by WWT as part of this pilot very soon.
Finally, an update on another pilot project for a bird in need of conservation effort. Breeding hen harriers in England are at a critical population level. We lead and are involved in a number of initiatives to aid recovery under Defra's Hen Harrier Recovery Plan.
One of these initiatives is the licensing of both diversionary feeding to reduce predation from hen harriers on red grouse and of the trial of brood management to establish if it can contribute to harrier conservation.
Given the status of the harrier population and the interest this trial has attracted we have taken a very careful approach to the licensing, just as we have with both the eagles and the curlews described above. We issued the licence last year and successfully defended the approach in court later in the year.
The information required for the overall operation of the brood management trial has now been approved by Natural England.  In particular we have approved the Scientific Advisory Group (SAG) membership and a Monitoring and Evaluation Strategy that will ensure we learn as much as possible from this trial about the potential for brood management to be used as a conservation technique.
Natural England has confirmed that all final conditions have been met and action has been taken under the licence (27 June 2019). In the interest of the welfare of the harriers we will not be providing any further updates at present.  This is the next careful step in the trial, aware that the licensed activity and the research will rightly come under close scrutiny from the SAG, from ourselves as the licensing authority and by those both supportive of and opposed to this trial.
All three of these high profile examples of the contribution our licensing work makes to conservation and research work draw on expertise and experience from across Natural England and beyond.  All three involve careful consideration of evidence and the licensing tests we apply. Most importantly, all three are designed to make positive contributions to the conservation status of some of our most endangered and best-loved species.
Follow Natural England on Twitter, and sign up for email alerts here.