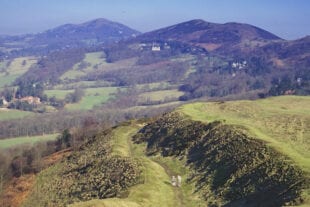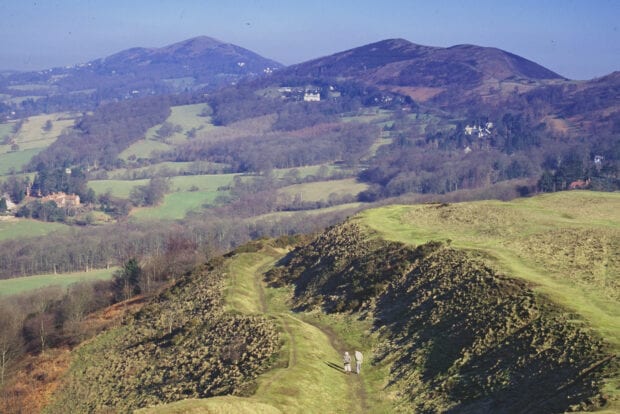 By Philip Hygate, Chair of National Association for AONBs, Mike McKinley, Chair of National Parks England and Tony Juniper, Chair of Natural England.
Our most beautiful landscapes can be found in England's 10 National Parks and 34 Areas of Outstanding Natural Beauty. After the impacts of the Covid 19 pandemic we have all come to appreciate the many benefits that these national landscapes offer. Their natural beauty, wildlife and cultural heritage enhance our wellbeing and enrich our souls. As well as providing places for living and working communities, we also recognise the crucial role that these special landscapes play in nature recovery and combatting the climate emergency.
In the coming years there will be many opportunities, such as new environmental legislation and ways to support farming and land management systems, that we will need to capitalise on to maximise these benefits.
In order to rise to these opportunities and challenges, we want to transform and strengthen the way that our three organisations work, ensuring a step change in the way that we deliver multiple and integrated benefits for people, nature and climate through our network of National Parks and Areas of Outstanding Natural Beauty. So, we have signed a Joint Agreement with the aim of working more collaboratively together to make these special areas richer in nature, accessible for all to connect with for their well-being and deliver a green recovery from the Covid-19 pandemic.
We are proud of the work our organisations have already achieved and this Agreement cements that and takes us forward into a new era. A great example of where we are already working together, delivering more for nature and people, is on Nature recovery. A truly transformational project, the Nature Recovery Network will create a national network of wildlife-rich places to benefit people, nature and climate. It is a major commitment in the government's 25 Year Environment Plan and its pledge to protect and improve 30% of England for nature by 2030. Two projects that demonstrate our nature recovery ambition to deliver joint projects with multiple outcomes are 'Big Chalk' reconnecting habitats across the chalk and limestone landscapes and 'The Northern Pennine Uplands' working together, collaborating on high nature value farming, peatland and hay meadow restoration.
Building on initiatives like these, we aspire for the new era of our relationship to be one where we collaboratively deliver more and add value to each other's work. Through this agreement we have set out our inspirational vision and agreed our shared priorities. We are determined to support National Parks and Areas of Outstanding Natural Beauty to:
Become a central component of the Nature Recovery Network by restoring nature in and around our national landscapes
Contribute in tackling climate change, providing vital carbon stores and making our landscapes more resilient
Be places that all of society can enjoy, access and value, to enhance their health and wellbeing
Showcase our outstanding cultural and historical landscapes and heritage
Key to the delivery of our priorities are the AONB Partnership's; 'Colchester Declaration', National Parks England's, 'four priority plans' and Natural England's, 'Building partnerships for Natures recovery'.
These will be used alongside other tools and opportunities available such as the future farming schemes that reward the delivery of public goods and England's land use planning system. We will also work closely with Government as it develops its response to the National Landscapes Review to advise where further legislative or policy change is needed. The individual roles of each organisation in the delivery of our shared priorities will be expanded on within specific plans. These plans will set our joint ambitions and describe how we will seek out new collaborative opportunities. We will continue to share our success as we progress.
The Covid19 pandemic has highlighted the value of communities working together to meet challenges and we know that our shared priorities can only be achieved with the support of others. We commit to working with communities and other organisations. By working together, with a clear vision, we can deliver our aspirations for our national landscapes.
This Joint Agreement by Natural England, National Parks England, and the National Association for AONBs sets out a pathway that will frame our work and reaffirms our commitment to work together to conserve and enhance our finest landscapes to bring more benefits for people and nature.