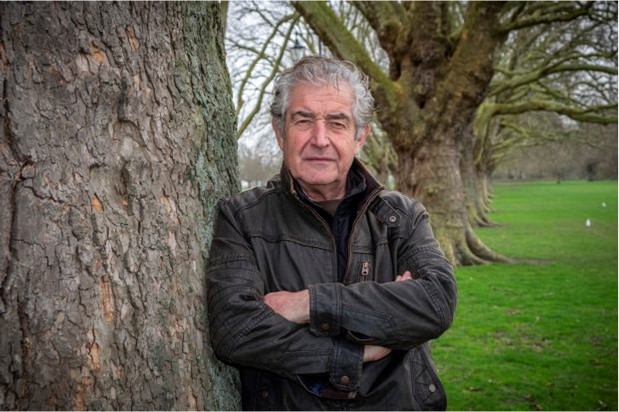 Today marks a small but significant milestone in the life of Natural England, as the Board meets for the 100th time since our inception nearly 15 years ago.
It is a useful point at which to reflect on our organisation and the world in which we operate, on the achievements we've made and the challenges that lie ahead. It is also a moment to note the long history of the official nature conservation effort in England, which began in earnest in 1949 with the establishment of the Nature Conservancy, evolving into the Nature Conservancy Council in 1973 and then English Nature in 1991, before the establishment of Natural England in 2006.
Since our first Board meeting in October 2006, we are proud to look back on the mark we've made in a number of fields. For example:
The designation or extension of a number of National Parks and Areas of Outstanding Natural Beauty (AONB), including the South Downs National Park (NP), Yorkshire Dales NP, Lake District NP and Suffolk Coast and Heaths AONB;
Boosting the fortunes of threatened and previously lost species, including Bittern, Cirl Bunting, Large Blue Butterfly and Short-haired Bumblebee and more recently worked toward the reintroduction of White-tailed Eagle and beaver;
Leading the designation of new 'Super' National Nature Reserves (NNR) – the crown jewels of conservation – at places like Purbeck Heaths, bringing Nature closer to people, while also initiating landscape-scale Nature recovery projects, such as at the Great Fen;
Opening hundreds of miles of the England Coast Path – which, at 2,700 miles will soon be the longest continuous path of its kind in the world;
Designating 57 Sites of Special Scientific Interest, including the new major extensions to the Cotswold Water Park, the West Pennines, Mid Cornwall Moors and, Teesmouth;
Leading on the creation of a blue belt of marine protected areas around our coastline, now embracing a huge area of ocean in English waters;
Using innovations in science and data modelling to pioneer new strategic approaches to conservation, such as for Great-crested Newt, improving their habitat through new approaches to sustainable development;
Working with land managers to encourage environmentally friendly farming across more than two thirds of England;
Helping to shape new forward-looking policies with potentially transformative outcomes, such as the farming policy that will replace the EU's Common Agricultural Policy;
Providing scientific leadership in conservation, including through new scientific assessment tools such as eDNA and remote sensing platforms that enable more effective monitoring of measurement of environmental change;
Laying the foundations for the largest ever effort toward Nature recovery in this country through the establishment of a multi-sector partnership to delivering the Nature Recovery Network;
Pioneering new approaches to tackling nutrient pollution across catchments where the overall environmental quality has declined; and
Securing nature as one of the four key parts of the new national Social Prescribing model through working with partners, meaning it will play a role in improving the physical and mental health of millions of people over the next few years.
These and other achievements have come against a backdrop of progressive, and very significant, reductions in the public funding available for our work, in turn leading to a dramatic reduction in our capacity to operate.
More recently, however, the financial future has looked slightly more positive, when after a decade of successive cuts we did during this financial year benefit from a modest increase to our budget. We take this as a very important indication of Government's intention to achieve more progress for the conservation and enhancement of the natural environment, enabling Natural England to increase capacity in critical areas while retooling for the challenges ahead.
Those challenges are numerous, and not only in direct relation to the conservation agenda. We are in the midst of a global disease pandemic, which is putting pressure on key partners with whom we collaborate in achieving shared goals, and risking attention being diverted from nature. The pervasive effects of air and water pollution pose complex and fundamental questions while at the same time our planet is warming at a terrifying pace, placing even more urgency onto the tasks at hand. Inequalities in our society are particularly pronounced when it comes to nature, with the most deprived households having fewer parks, rivers and woods in their neighbourhood than the least deprived households.
There are though reasons for optimism. Compared with the time of our first Board meeting back in 2006, public support for restoring the ecological health of our planet – and the many essential natural services healthy natural systems provide – is stronger than ever. This has been assisted by a string of scientific assessments, growing media interest and through the links many people have increasingly developed with their immediate environment, including during the current crisis and the lockdowns that have come with it.
Government ambition is growing too, as evidenced by the 25 Year Environment Plan, incoming legislation governing food production on land and at sea, the development of new tools and targets via the Environment Bill and strategies to expand woodlands and restore peatlands. The UN's biodiversity and climate change conferences in the autumn (COP 15 and COP 26) will provide a platform for this country to give leadership on the world stage.
Businesses too are making new strides, in decarbonising operations and putting time and resources into the creation of England's Nature Recovery Network. Even at the fundamental level of how economic ideas shape ecological outcomes, the Dasgupta Review that was published this month – commissioned by the Treasury – has highlighted how healthy Nature is critical to economic health.
If all of this is harnessed to drive the recovery that must follow this crisis, we really will be in a position to build back better and make sure that easy access to thriving Nature is available to all, not just the most affluent. And Natural England stands ready and is well-placed to help the country achieve the ambitions that comes with these new polices and official reviews. We are already building the partnerships needed to restore nature at scale, and our actions are determined or informed by the best available science and evidence. We firmly intend that our next 100 Board meetings will chart steady progress towards us helping the government deliver its ambitions to improve environmental quality while hitting our targets for net zero emissions.
That progress will be seen in the establishment of a national Nature Recovery Network, stretching the length and breadth of the country, enabling the recovery of ecological processes at scale. This will create opportunities to reunite people with nature, so will the opening of the England Coast Path. We will see more sustainable food produced from land and sea and make progress toward uniting the Nature recovery agenda with net zero emissions and adaptation to what are already inevitable climatic shifts.
No one is in any doubt as to the scale of the challenge that lies before us, but the Natural England Board, leadership team, staff and volunteers are determined to do all we can to make progress.